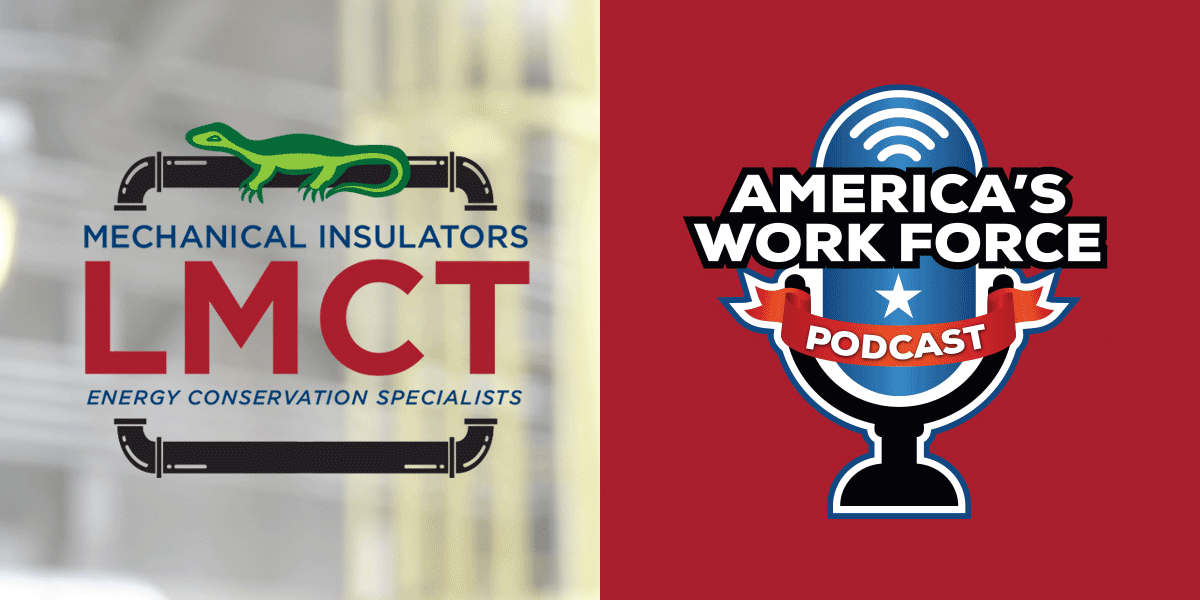 The value and effectiveness of mechanical insulation was put on full display in Texas, when an
unprecedented winter storm caused pipes to freeze and burst, costing thousands of Texans to
be forced into preventable repairs.
On March 24, Mechanical Insulators LMCT Executive Director Pete Ielmini appeared on a
national, labor-focused podcast and analyzed the devastation that occurred in Texas due, which
was due in part to the lack of mechanical insulation.
He explained that Mechanical Insulation contractors affiliated with the LMCT hire and train a
highly skilled and dedicated workforce, who are educated in the most up-to-date mechanical
insulation techniques and materials.
Texas storm brings awareness to mechanical insulation
While speaking about the situation in Texas, he highlighted the failures to incentivize mechanical insulation at the state level. This left many property owners feeling it was unnecessary and a waste of money.
After detailing the mistakes made by the unprepared state, Ielmini offered a long term solution
to the problem. He pointed towards energy cost savings and how a mechanical insulation
contractor can complete quality work that will pay for itself in just a couple of years.
Using resources from his website, Ielmini effectively compared the cost of mechanical insulation in New York City and a random city in Texas. Property owners in both areas would find similar annual cost savings and cost to install mechanical insulation.
The value of mechanical insulation makes it a no-brainer. Ielmini said climate does not matter,
mechanical insulation will eventually prove its worth when something like an unprecedented
cold snap happens.
LMCT Affiliated contractors grow industry with dedication to training and safety
At the end of the segment, Ielmini praised the contractors affiliated with the LMCT for their
dedication to training, safety and experience. Without these contractors, members of the
Insulators Union may not be able to undergo the training, which makes them the best workforce in the business.
You can listen to Ielmini discuss the damage in Texas and how it could have been lessened in
the interview below: