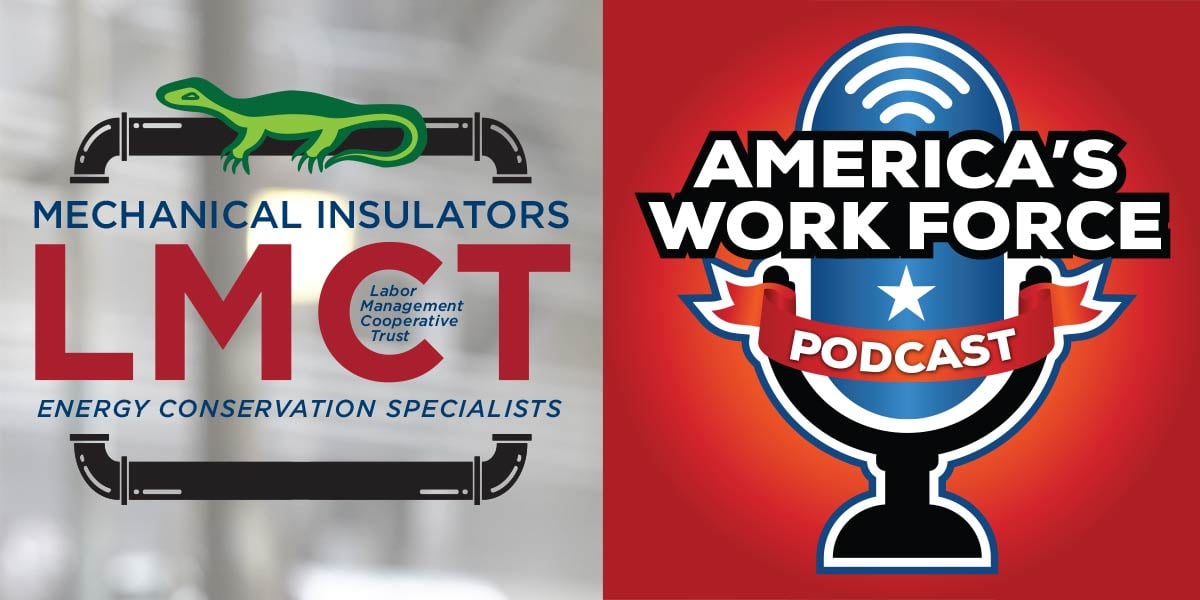 Mechanical Insulators Labor Management Cooperative Trust (LMCT) Executive Director Pete Ielmini appeared on the America's Work Force Union Podcast and discussed the Commercial Buildings Energy Efficiency Tax Deduction. The deduction provides tax rebates to building owners who make energy-efficiency improvements to their buildings, including installing Mechanical Insulation.
On Oct. 26, Ielmini told AWF host Ed "Flash" Ferenc that the rebate was ignored for years despite being in the tax code since 2006. In addition to the tax rebate, Ielmini added that proper installation and maintenance of Mechanical Insulation would save building owners up to 35 percent on the cost of operating their mechanical systems.
He said that the LMCT is working to educate people about the tax deduction to encourage more building owners to take advantage of the economic and environmental savings of Mechanical Insulation.
The recently passed Inflation Reduction Act provides tax credits for building owners to increase the energy efficiency of their facilities, Ielmini explained. He then referenced 179D, which is found in IRS Notice 2008-40 and explained that the tax rebate provides a deduction of $0.63 for every square foot of a building with a 15 percent reduction in energy use. He added that the rebate could be higher if more significant savings are proven and a Mechanical Insulation Energy Audit can be performed to ensure the savings.
The importance of firestop and smoke seal inspections
Ielmini also talked about the importance of firestop and smoke seal inspections, which can be conducted simultaneously during a Mechanical Insulation Energy Audit.
He pointed out that firestop technology has been widely available for decades and called it shameful that many buildings are still not adequately equipped with firestop products to prevent fire and smoke from spreading throughout a building.
Ielmini discussed last January's tragic fire in New York City that killed 17 people, including eight children, when smoke migrated from a third-floor apartment to the ninth floor due to a lack of firestop and smoke seal protection. He said that it is devastating to think this technology is available and yet sadly lacking in many of the nation's buildings.
The LMCT is currently lobbying Congress to pass legislation to mandate the inspection of fire stop and smoke seal technology, Ielmini said.
Listen to the interview: