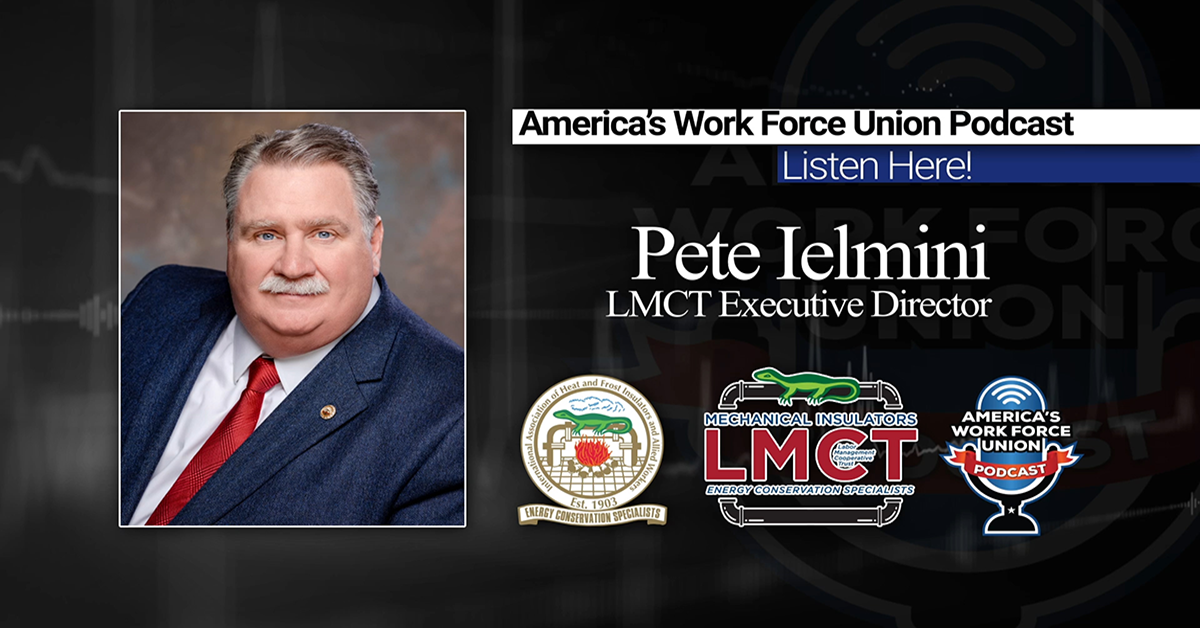 On Jan. 9, fire broke out in a third floor apartment at a 17-story high rise in the Bronx. Before long, thick smoke rose through the tower and filled all 17 floors, killing 17 people, including eight children. It was New York City's deadliest blaze in three decades.
How did a fire that began on the third floor injure and kill residents throughout the building, including people who lived on the top levels? Fire doors failed to operate and due to the lack of adequate fire stop systems, these people needlessly lost their lives.
Mechanical Insulators Labor Management Cooperative Trust (LMCT) Executive Director Pete Ielmini appeared on the America's Work Force Union Podcast to discuss the tragic fire and why proper enforcement of fire stop measures could have saved lives.
Ielmini's appearance follows the recent publication of his new blog, "Firestop And The Deadly January New York City Fire."
As is the case in most fires, the majority of the victims died of smoke inhalation, several floors up from where the fire began, Ielmini said. What is tragic is that these deaths were highly preventable if only proper firestop standards had been in place, he added.
The tragic consequences of noncompliance
Safety codes that require fire stop prevention measures are already in place, Ielmini said. What is lacking is the mindset and awareness to enforce these codes. People need to understand the importance of fire-rated doors, the importance of containing a fire and the importance of proper inspection to ensure these safety standards are followed, he added.
Also important is having qualified, licensed contractors to properly install these measures, Ielmini said. Many firestop safety devices can be purchased at most hardware stores, but can become dangerous liabilities without a qualified professional to install them, he added.
Ultimately, it will be the escalating cost of liability insurance that will enforce compliance, Ielmini said. When a building owner or contractor receives a citation from the Occupational Safety and Health Administration (OSHA) during an inspection, their insurance costs increase dramatically. This cost is carried into future jobs and affects the price of bids. But when tragedy strikes, lives are lost — an incalculable toll of neglect.
Hopefully, this latest New York City tragedy brings awareness to lawmakers, building inspectors and the public, Ielmini said. Firestop and smoke seal systems need to be properly installed and inspected for the safety of the community.