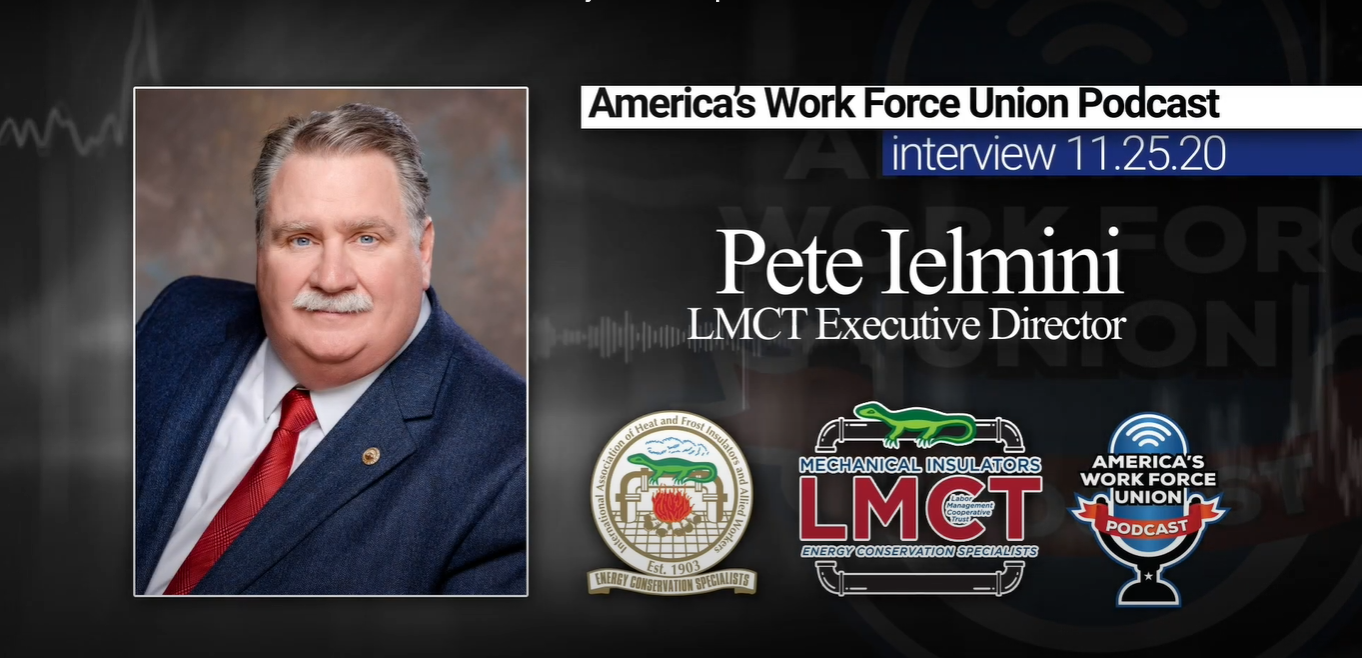 As the labor shortage in the building trades increases, the International Association of Heat and Frost Insulators and Allied Workers and the Mechanical Insulators Labor Management and Cooperative Trust encourage people of all backgrounds to seek a career in the trades.
Mechanical Insulators LMCT Executive Director Pete Ielmini appeared on the America's Work Force Union Podcast, a daily, labor-focused podcast, and discussed why military service members should work in the building trades.
Ielmini also discussed the current climate of the labor community and how President Biden's National Labor Relations Board nominees will make an immediate impact.
From the military to the trades
For years, the building trades have sought to increase their membership. Meanwhile, it has become normal for high schools to push students to attend college. Unfortunately, this push has created a financial problem for many young adults who are strapped with tens of thousands of dollars in student loan debt.
Ielmini said the Insulators Union and other labor unions are getting smarter when it comes to recruiting. While military service members are eligible for a free college education, they can immediately make money by beginning a career in the trades. Programs such as Helmets to Hardhats have led the way, as they connect veterans with registered apprenticeship programs.
According to Ielmini, veterans often possess valuable base skills such as punctuality, the ability to work in a team environment, the capacity to follow instructions and more. All of these core traits can lead to a successful career in the building trades.
Ielmini then told the story of a veteran who worked as an airplane mechanic while in the service. After his honorable discharge, the veteran could not find work in the civilian commercial airline industry. Eventually, he learned about the Insulators Union and completed the apprenticeship program. Ielmini said this veteran enjoys a prosperous career in the mechanical insulation industry.
Climate of the labor movement
Unions have long been activist organizations, as members staged protests or went on strike until their demands were met. Former President Trump nominated individuals to the NLRB who limited those rights, however.
Ielmini celebrated the fact that the ban on "Scabby the Rat" has ended. For generations, the inflatable rat has been a symbol within the labor movement.
In Scabby's absence, activists became creative and used inflatable versions of Uncle Sam, for example. Ielmini said this was better received by management, but it was not the same as the inflatable rat.