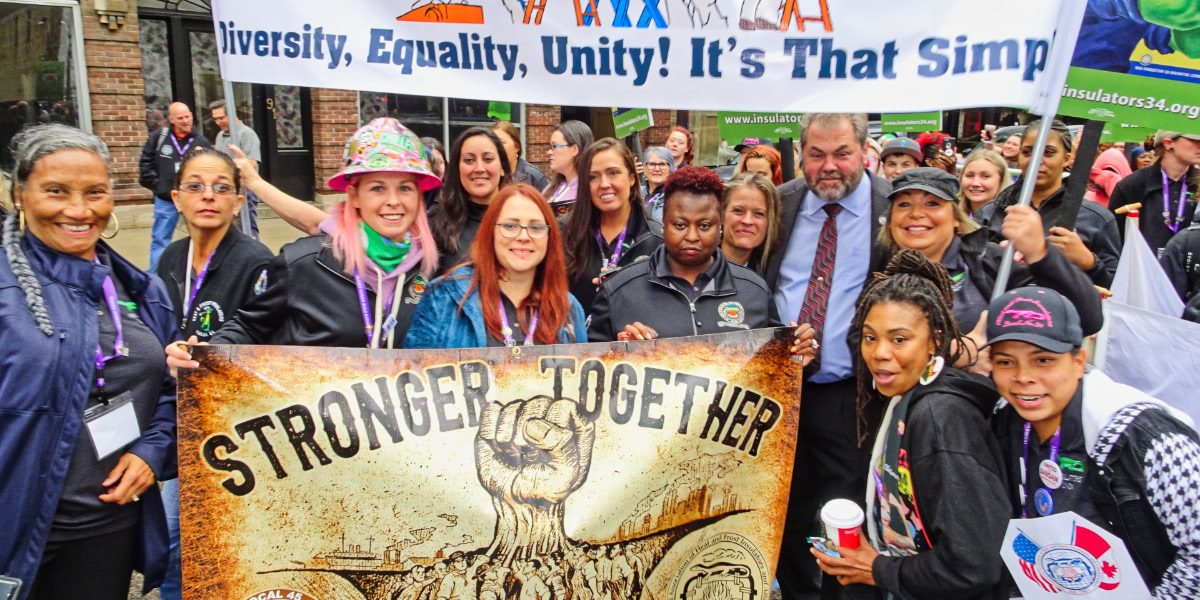 One of the most popular and important construction industry events held in the U.S. and Canada is the Trades Women Build Nation conference.
Each year, this event brings together women from all over the U.S. and Canada in order to provide them with empowerment opportunities.
This annual conference not only serves to promote women in the building trades, but also provides them with speakers and workshops geared to help them be successful and advance in the industry.
Some of the past breakout sessions have included: Building a Women's Committee; C.O.R.E. (Critical Organizing and Recruitment Education); How Unions Can Best Engage Millennials and Nurture Their Energy; How to Run for Office In Your Local Union; Pregnancy Accommodation and Paid Maternity; LGBTQ+; Deconstructing Gender and Working with and Supporting Trans And Gender Diverse Folks in The Building Trades; Policy Matters: Legislation, Regulations and Initiatives to Benefit Tradeswomen; Respectful Workplace (DOL-Women's Bureau); Sexual Harassment: Preventing and Addressing Sexual Harassment; and Tradeswomen Advocacy 101.
Sponsored by the North America's Building Trades Union, TWBN continues to set attendance records, as tradeswomen from different trades unite, bond and grow as a sisterhood.
Participation by members of the Insulators Union has increased year-over-year, and the Insulation Industry International Apprenticeship and Training Fund has set a goal of participation from at least one Local from every Insulators Union Conference, in the event.
Not only do Insulators attend the event, but they are also speakers and workshop leaders. Throughout the history of this event, Insulator tradeswomen have helped lead thoughtful discussions on a variety of topics.
"This event is so empowering. It is great to see this many women in one place and get to know my Sisters from other Locals," said Janice Matlock from Local 110 in Edmonton, AB, about the 2017 WBN event.
"It feels great to represent myself, my Local and my Union in the workshop and at the Women Build Nations Conference," Local 18 President Kim Patrick said following the 2018 conference.
The LMCT is proud of the Mechanical Insulators and Firestoppers tradeswomen, who take part in the conference.