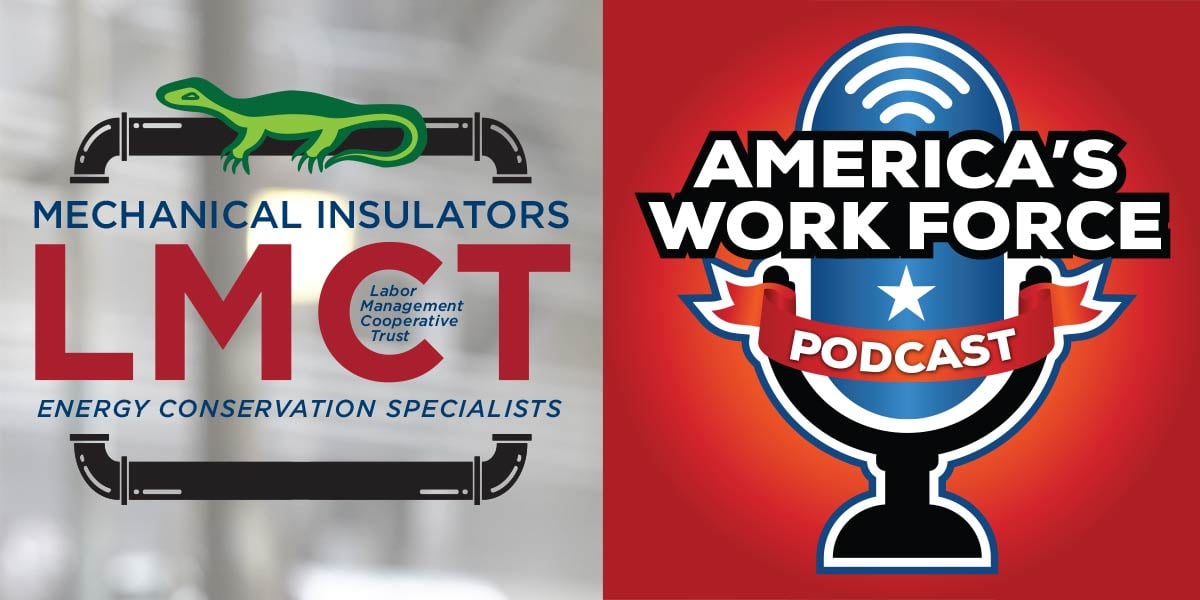 Mechanical Insulators Labor Management Cooperative Trust (LMCT) Executive Director Pete Ielmini appeared on the America's Work Force Union Podcast and discussed the alarming suicide rate of construction workers and the resources available that can help.
Ielmini spoke about the suicide epidemic that has ravaged the construction industry as part of the U.S. Department of Labor's Occupational Safety and Health Administration (OSHA) Suicide Prevention Safety Stand-Down, which took place this week.
The event raises awareness of the unique mental health challenges workers to face in the construction industry. Employers are encouraged to share information and resources and urge employees to seek help if needed.
The construction industry has one of the highest suicide rates of any other sector, Ielmini said. Construction workers die by suicide at five times the rate of on-the-job accidents. Because the injury rate for construction workers is 77 times higher compared to the national level, opioid addiction is expected, which only exacerbates the problem, he added.
The LMCT has launched a campaign to address the suicide epidemic in the construction industry and reduce the stigma associated with mental health challenges, Ielmini said. He encouraged struggling construction workers to understand it's okay to not always be okay. For too long mental health and suicide have been taboo subjects, he explained. Ielmini encouraged anyone experiencing difficulties to seek help.
The LMCT campaign has created hardhat stickers featuring the national suicide hotline number and a wallet card that features mental health resources addressing suicide.
Ielmini also highlighted the availability of 988, a suicide and crisis hotline similar to 911. He stressed this resource was available to those struggling and people seeking to help someone facing a mental health crisis.
Remembering 9/11 and the contributions of union construction workers
Ielmini also talked about the tragic events of 9/11, with this year being the 21st anniversary of the attack.
Ielmini highlighted the contributions of New York City union construction workers who excavated rubble and saved lives on that fateful day. He recalled how anyone with a union card was invited to access Ground Zero because of the valuable skillsets the workers had to dig through the wreckage and rescue people who were trapped.
Ielmini remembered being in New Jersey, 12 miles away from the World Trade Center, on 9/11 when the first plane hit and seeing the smoke from the wreckage, a haunting and chilling vision he will never forget.