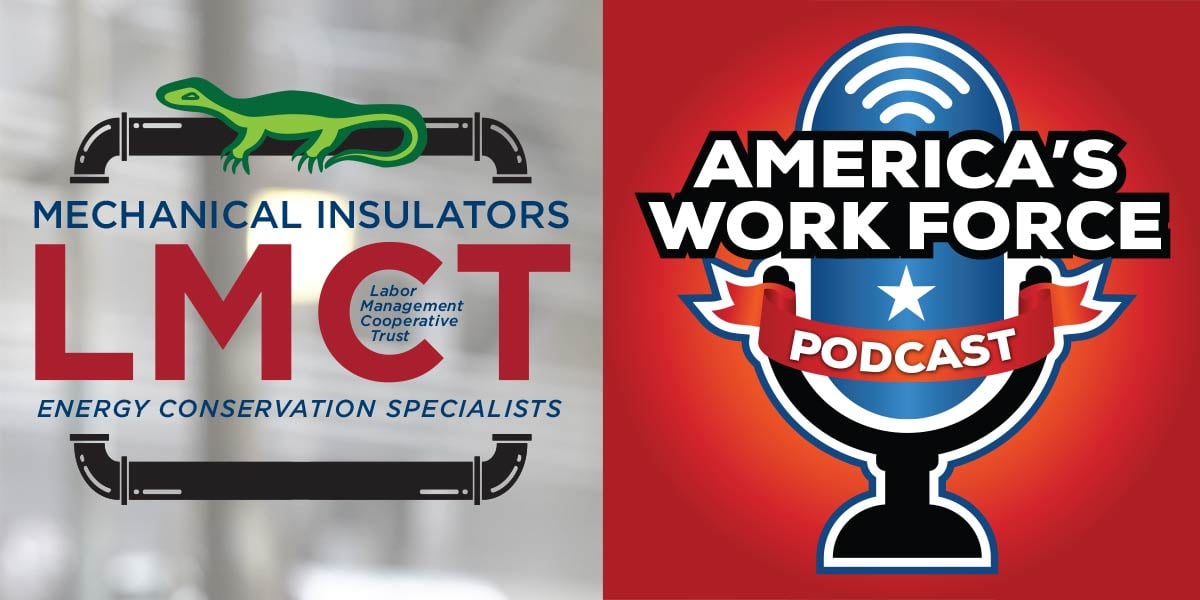 Mechanical Insulators Labor Management Cooperative Trust (LMCT) Executive Director Pete Ielmini joined the America's Work Force Union Podcast and talked about the importance of energy independence in light of the tragic events in Ukraine and made the case for why Mechanical Insulation is a crucial energy conservation tool.
Ielmini noted how the war in Ukraine put a spotlight on the global energy economy, and how Mechanical Insulators can help the U.S. achieve energy independence. He said proper installation of Mechanical Insulation dramatically reduces energy use, which saves oil. Every drop of oil saved ensures the nation is less reliant on Russian fossil fuels, he added.
Mechanical Insulation is critical to a green energy economy
Ielmini then discussed the important role a Mechanical Insulation Energy Audit plays by providing detailed information on the costs of lost energy efficiency in a building's mechanical system.
Studies show 10 percent to 30 percent of the Mechanical Insulation installed in buildings is either missing or damaged, but the actual energy efficiency lost to improper Mechanical Insulation is far higher, Ielmini said. He compared missing Mechanical Insulation to a hole in a car tire. It does not cover a wide area but can flatten the entire tire if it's not repaired, he said. Likewise, missing Mechanical Insulation can greatly reduce energy efficiency.
Mechanical Insulation has a return on investment in as little as two years, which is virtually unheard of when it comes to green energy initiatives, he added.
Not only are building managers typically unaware their buildings lack Mechanical Insulation, but they rarely understand how much money they can save through its proper installation and maintenance. It is a priority of the LMCT to educate property owners on the incredible savings that can be achieved through Mechanical Insulation, said Ielmini.