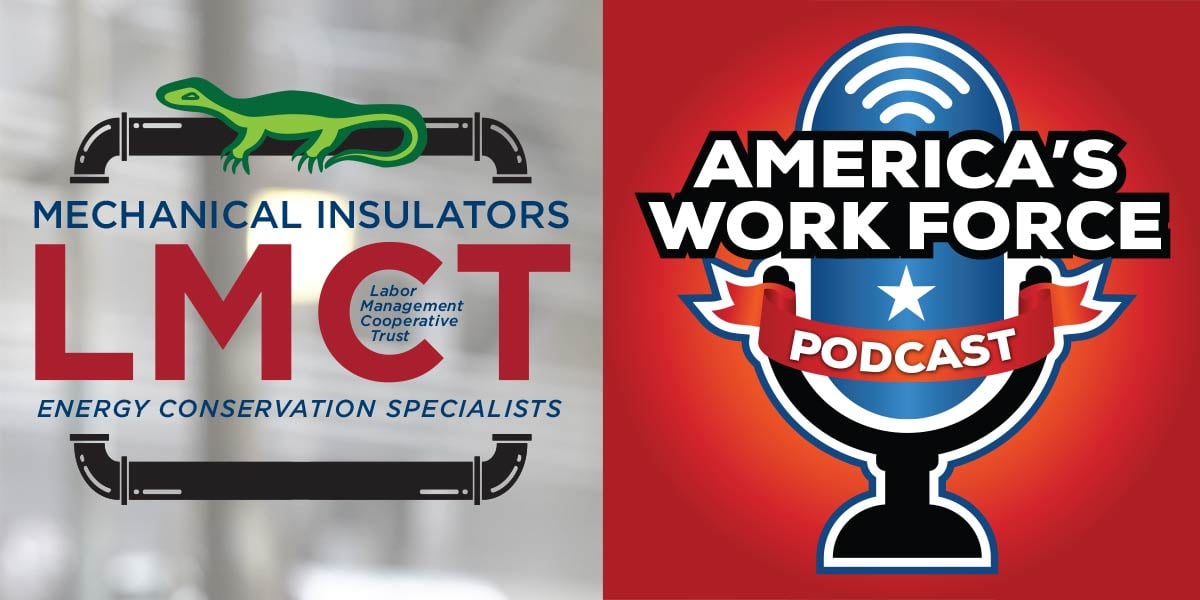 Pete Ielmini, Executive Director of the Mechanical Insulators Labor Management Cooperative Trust (LMCT), made his monthly appearance on America's Work Force Union Podcast and talked about mental health awareness and the Federal Mechanical Insulation Act.
Rep. Linda Sánchez (D-Calif.), who will once again sponsor the bill, will introduce it into the 118th Congress by the end of March, according to Ielmini. He said a Republican co-sponsor would be preferable and they are working to find one. Ielmini said the bill's significance lies in its potential to reduce the federal government's use of energy, which would reduce government spending.
The Insulator Union's dedication to mental health
On his Feb. 22 appearance, Ielmini discussed the importance of mental health awareness with AWF host Ed "Flash" Ferenc. Ielmini quoted AFL-CIO President Liz Shuler, who has emphasized that employees should never feel shamed into seeking help for their mental health.
He explained how the Interational Association of Heat and Frost Insulators and Allied Workers (IAHFIAW) has worked to reduce discrimination against those who have mental health issues. According to Ielmini, it is imperative to reduce the negative stigma surrounding conversations about mental health, substance misuse and suicide in settings like the workplace, among friends and during morning toolbox talks.
The most significant cause of mortality among construction workers is suicide
Suicide is the leading cause of death among construction workers, as suicide kils five times as many construction workers as jobsite accidents. Ielmini became concerned about mental health, suicide and drug addiction among the affiliated members of the IAHFIAW when he learned of the high rate of Insulators who take their own lives.
He believes contractors prioritize physical safety measures like tie-offs and ladder safety over employee well-being. As such, many building trades unions and their contractors need to be made aware of the importance of mental health. Ielmini wants to help all building trades members understand and be aware that it is OK to reach out for help on or off the jobsite.
Insulators Members Assistance Program
The IAHFIAW is investing in its Brothers and Sisters and their families through the launch of a Member Assistance Program, thanks to the leadership of newly elected General President Terrence Larkin and the General Executive Board.
Members and their families in both the U.S. and Canada will soon have access to a new service that will provide them with confidential mental health support. Partnering with Youturn and Perspectives will provide HFIAW members and their families with immediate and ongoing support.
Ielmini explained that Youturn provides emergency care services, which means they react to and help those who are in immediate danger. Once the immediate threat has passed, a the individual will then work with Perspectives and receive ongoing care and support.
He stressed the importance of the services being confidential, as those in need can receive assistance and no one will find out about it. President Larkin and the General Executive Board felt it was essential to support the members of the IAHFIAW. Ielmini thinks it is great to see the Insulators Union support the emotional well-being of its affiilated members and start to take concrete steps to ensure their members always feel supported.
Listen to the podcast: