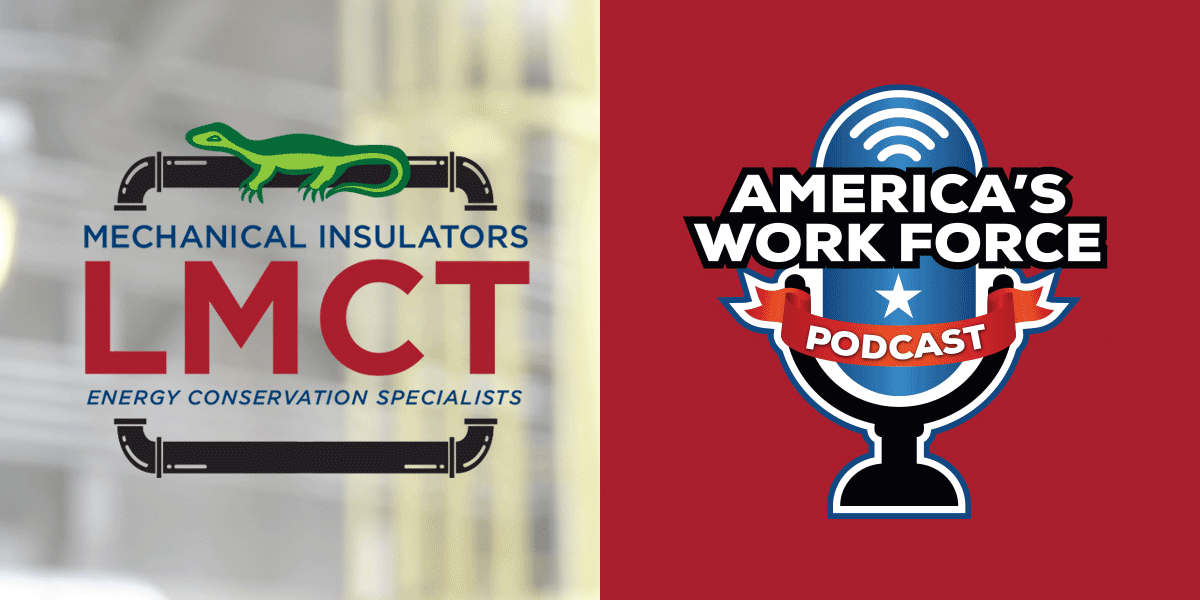 Insulators Local 24 Business Manager Brian Cavey joined the America's Work Force Union Podcast and talked about his Local's successful efforts to lobby Maryland state lawmakers to pass legislation to establish the Maryland Mechanical Insulation Grant Program.
The program provides grants to building owners to cover up to 30 percent ($20,000) of the cost to install Mechanical Installation, which includes material and labor.
The program can be used for new construction, renovations or retrofit projects.
State senators passed S.B. 314 unanimously (46-0) on March 17, and on April 9, the House of Delegates passed the legislation with amendments by a 120-15 vote. In a May 27 letter to Senate President Bill Ferguson, Maryland Gov. Larry Hogan wrote he would not veto the bill, which will go into effect on July 1.
Local Insulators Unions have advocated for similar legislation across the country for the past 15 years, Cavey said. He and other Local 24 leaders lobbied Maryland legislators about the benefits of Mechanical Insulation, and it paid off. They provided lawmakers with hard data on the energy savings that could be achieved through the proper use of Mechanical Insulation.
Cavey thanked the bill's sponsors, Sen. Jim Rosapepe (D-21) and Delegate Mary A. Lehman (D-21).
He believes the legislation could serve as a model for similar bills in other states.
The cost savings of Mechanical Insulation
Cavey explained how it is fiscally responsible to offer the grant since it will create significant energy savings. He hopes it will encourage business owners to install Mechanical Insulation.
Similar Mechanical Insulation bills failed to gain traction in the 2021 session, but this bill ultimately succeeded because Local 24 leaders educated lawmakers about the benefits of Mechanical Insulation, Cavey said.