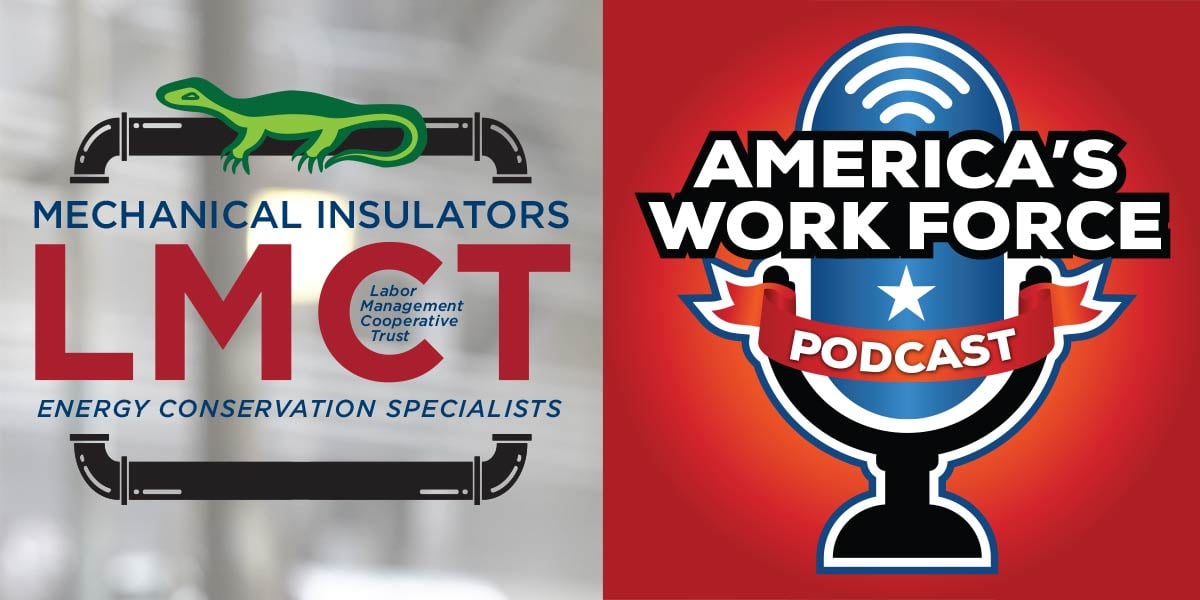 The Mechanical Insulators Labor Management Cooperative Trust (LMCT) Executive Director Pete Ielmini made his regular guest appearance on the America's Work Force Union Podcast to discuss the future of the Federal Mechanical Insulation Act.
On Dec. 28, Ielmini told AWF host Ed "Flash" Ferenc that Rep. Linda T. Sánchez (D-Calif.), who initially introduced it the bill in late November, is expected to reintroduce the proposed legislation during the next Congress.
He expects all the initial sponsors of the legislation to be onboard again and noted the bill's supporters will have two years to get it passed.
Ielmini explained how the bill will save taxpayers money and noted it is nonpartisan issue and should be supported by members of both political parties.
Red Seal and Registered Apprentices Earn While They Learn
Discussion then turned to the benefits of a registered apprenticeship program.
Ielmini explained how a registered building trades apprenticeship program offers men and women the opportunity to prepare for a lifetime career.
In Canada and the U.S., all red-seal and building trades apprentices partake in the earn while you learn apprenticeship model, which combines classroom instruction with on-the-job training.
Apprentices work alongside experienced journeymen on the job and apply classroom-learned skills to actual construction sites - all while earning a good hourly wage and excellent benefits.
Mandating firestop inspection
Ielmini also discussed efforts to collaborate with U.S. Housing and Urban Development Secretary Marcia Fudge on ways to integrate firestopping and firestopping inspections in federal HUD properties.
He also noted the LMCT is trying to recapture firestop market share by offering a one-week training program to Insulator Local Unions and their signatory contractors to help them begin work in the firestopping industry.
Listen to the podcast: