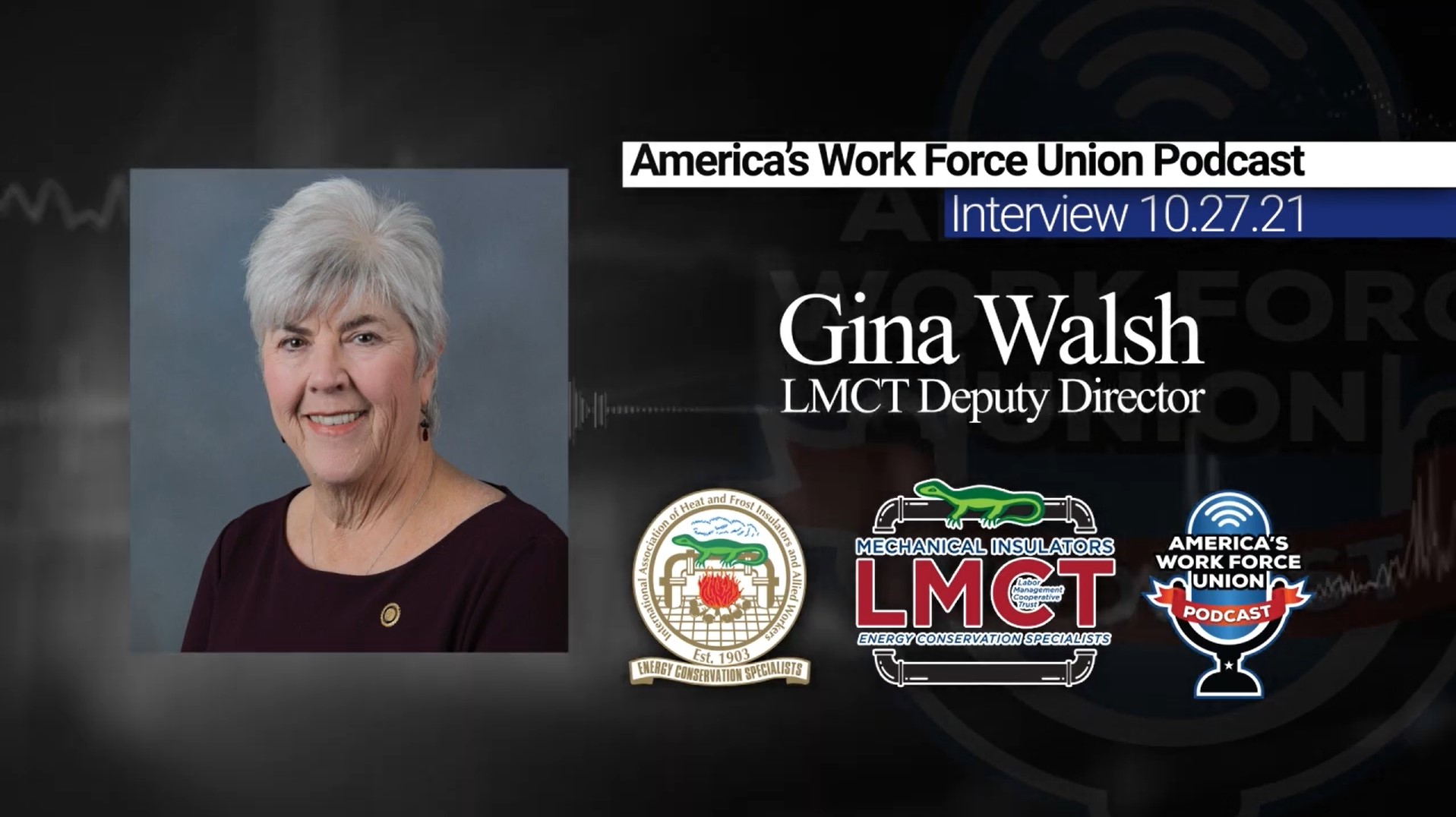 As more people embrace the transition to green, renewable energy, millions of good paying union jobs will be created.
The recently passed Illinois Climate and Equitable Jobs Act puts the state on the path to be 100 percent independent of fossil fuels by 2045, and create thousands of good paying union jobs in the process.
Gina Walsh, Deputy Director of the Mechanical Insulators Labor Management and Cooperative Trust (LMCT), appeared on the America's Work Force Union Podcast to discuss the Illinois Climate and Equitable Jobs Act and what it will mean for union families.
Unions should embrace renewables as an economic opportunity
The bill was passed into law with the help of numerous coalitions and unions, including the LMCT, IBEW and the American Federation of Teachers. The sole purpose of the legislation is to ensure Illinois transitions to a carbon free society and during the process, working men and women are not forgotten and good paying union jobs are created.
Walsh said the transition away from fossil fuels to renewables will be rough, especially for those working in the coal, gas and oil industries. However, the transition will happen regardless, and it can actually be an equitable opportunity for people working in the energy sector.
The Illinois Climate and Equitable Jobs Act includes some of the strongest labor standards in the country on wind and solar development. It requires Project Labor Agreements on all wind and solar utility projects. The legislation mandates building and mechanical insulation in new school buildings. It also includes sections on electric vehicles and charging stations, and provides over $700 million in subsidies for nuclear power plants in Illinois.
Illinois law serves as a model for the nation
Walsh is proud of the work and effort the LMCT, International unions and coalitions put into the bill to get it passed. Some people may say the legislation does not go far enough, but that is the nature of compromise, she added. One must first open the door in order to walk through it.
The next step is the rulemaking process, Walsh explained. Agencies are currently being formed to create the rules that will dictate how the law will be implemented.
A number of coalitions across the country are crafting legislation in the spirit of the Illinois law. Some had success, but the Illinois bill stands out as groundbreaking legislation that could provide a model for the future, she added.
You can listen to the entire podcast: