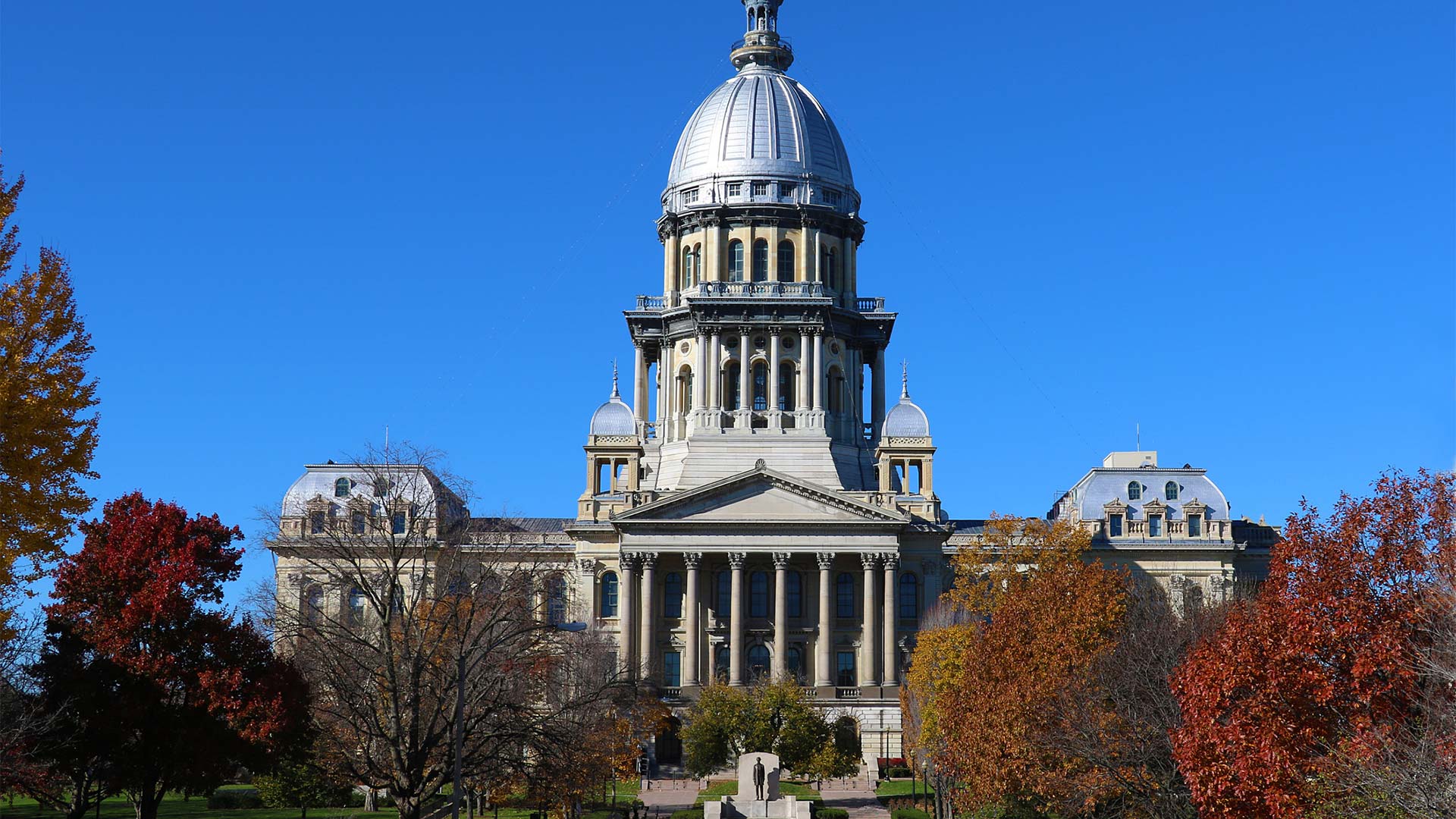 On Sept. 15, Illinois Gov. J.B. Pritzker signed Senate Bill 2408 into state law.
This legislation is the culmination of a lot of hard work between Climate Jobs Illinois, its legislative partners and environmental advocates.
This state law will lead Illinois into the future ensuring a clean energy economy by 2045 that employs union labor. Senate Bill 2408 has some of the strongest labor standards in the country for wind and solar projects. It requires the use of Project Labor Agreements on all utility-scale wind and solar projects and Prevailing Wage on all non-residential clean energy projects.
It also includes a carbon free assessment for every public school in the state at no cost to the school district. The assessment must consist of an energy audit that not only includes the building envelope, but also encompasses the Mechanical Insulation system and the maintenance of that system.
Other components of the law include $700 million in negotiated investments for the Byron, Dresden and Braidwood nuclear plants for five years in order to sustain Illinois' current primary source of clean energy. This will protect the high-quality union jobs operating these plants and the outside work performed during routine outages. Other major provisions in the law include:
All privately-owned coal generation plants to be closed by 2030.
50 percent renewable energy by 2040 and zero carbon emissions by 2045.
Municipally-owned coal plants to reach zero emissions by 2045.
Expand apprenticeship and training programs to diversify representation of African-American and Latinx communities in the hiring of the energy workforce by requiring diversity hiring reports by employers.
"Just Transition" program for areas that rely on fossil fuel generation.
There is an achievable goal of one million electric vehicles on the road by 2030. All charging station installation must be done utilizing the Prevailing Wage. The law provides rebates for up to 80 percent for installation of these charging stations.
The law ensures a return to traditional rate making as opposed to formula rates which will increase transparency and accountability benefiting consumers of the energy industry. Utilities will be required to establish a chief ethics and compliance officer who must report to the Illinois Commerce Commission ensuring accountability and transparency within the energy sector.
Transitioning to a carbon free society and economy is a challenge and the Mechanical Insulation industry is well-positioned to participate in these discussions across America. As the landscape of the industry transforms, we must evolve as a workforce to make certain we are part of the solution to achieve America's goals of becoming carbon free.
Working to ensure high-quality union jobs with benefits are paramount when developing legislation to protect our environment for future generations. This law sets a high bar with some the strongest labor standards in the nation and the Illinois legislators are commended for protecting working women and men throughout their state.
Although Senate Bill 2408 has been signed into law— the implementation of the law's new provisions is ongoing. The next step is the administrative rule making process. This is a process by which executive and state agencies interpret and create rules to implement the new law. It is important the Climate Jobs Illinois Coalition remains engaged and involved throughout this rulemaking process to ensure the law is interpreted in the spirit in which the law was written by state lawmakers.
Climate Jobs Illinois (CJI) represents hundreds of thousands of Illinois working men and women throughout the construction industry. This workforce is the best suited to build Illinois' new clean-energy economy from the bottom up.
In addition to the Mechanical Insulators Labor Management Cooperative Trust and International Association of Heat and Frost Insulators and Allied Trades, Locals 1, 17, 18, 19, 37 and 81, CJI's membership includes the following labor unions: Chicago Regional Council of Carpenters, Illinois Education Association, Illinois Federation of Teachers, International Association of Bridge, Structural, Ornamental and Reinforcing Iron Workers Union, International Brotherhood of Electrical Workers State Council, International Brotherhood of Electrical Workers Local 134, International Union of Operating Engineers Local 150, Laborers International Union of North America Great Lakes Region, Laborers International Union of North America Midwest Region, Service Employees International Union State Council, and the United Auto Workers Region 4.
Climate Jobs Illinois is a state affiliate of the Climate Jobs National Resource Center. CJNRC supports labor-led, state level climate jobs coalitions. In addition to Illinois, CJNRC has affiliates in Connecticut, New York, Maine, Texas and Rhode Island.