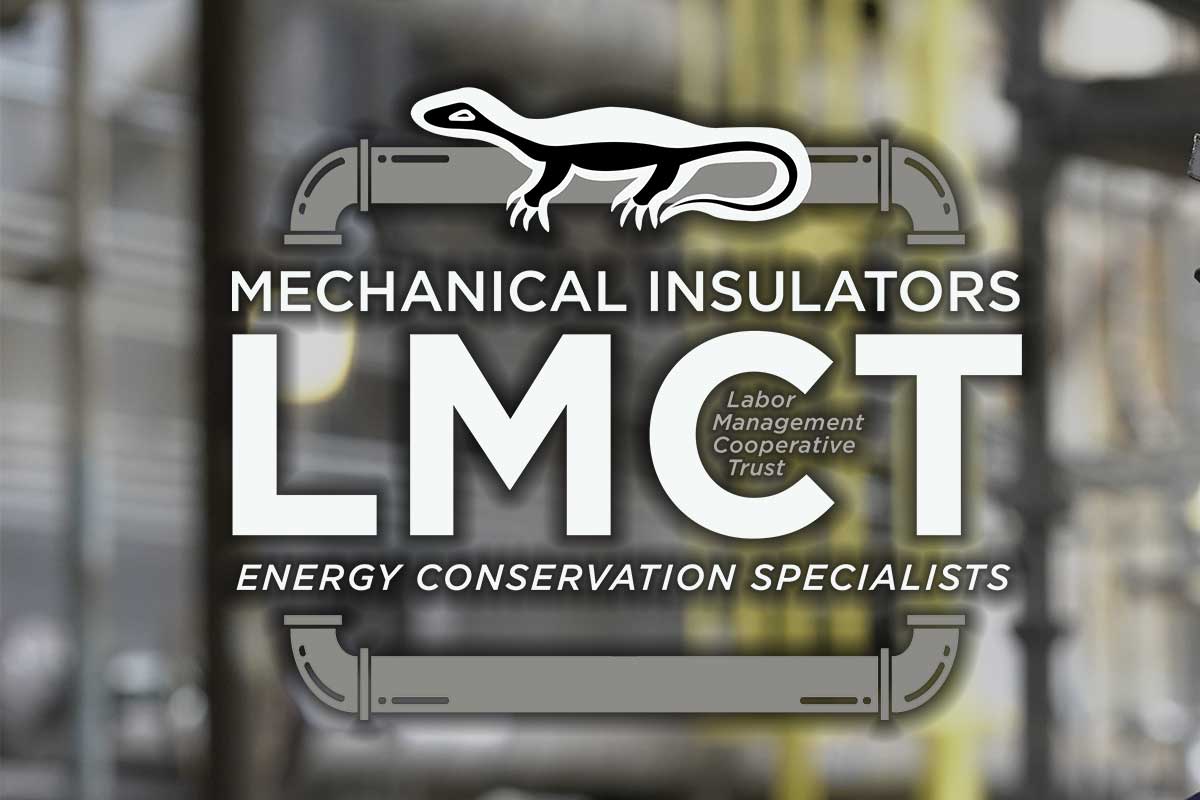 Insulators Local 6 Spearheads Firestop Market Recovery Sessions
Insulators Local 6 hosted the Mechanical Insulator's Firestop Market Recovery Program in early March in Boston.

Local 6 signatory contractors and from the New York/New England States Conference participated in the program, which ran from March 7 to March 10.

Hosted at Local 6's Union Hall, Local 6 union leaders were in attendance, including Business Manager Jeff Saliba and New York/New England States Conference International Vice President Jim Lister, who formerly served as Local 6 Business Manager. Besides Local 6, other union leaders were at the event who represented the following New York/New England States Conference Local Unions:
Local 4, Buffalo, N.Y.
Local 12, New York
Local 26, Rochester, N.Y.
Local 30, Syracuse, N.Y.
Local 33, Connecticut
Local 40, Albany N.Y.
Local 91, White Plains N.Y.
The collaboration of different leaders offered a unique perspective of the region's involvement with the Insulators Union and, more specifically, the various Firestop markets.

The LMCT Firestop Market Recovery Program is designed to bring together Local Union leadership and signatory contractors to gain market share and increase manhours in the Firestopping industry.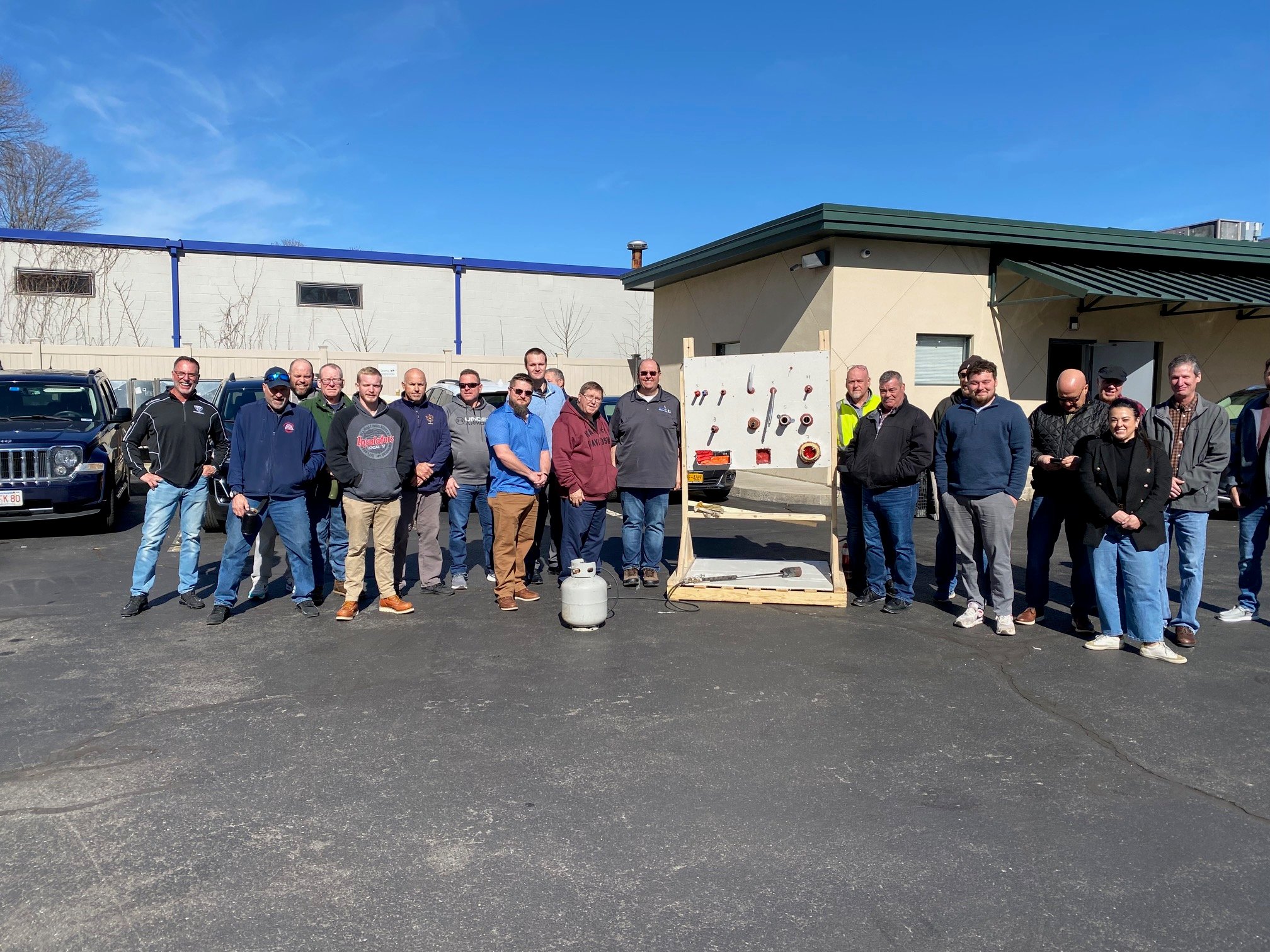 During the program, an assessment of the existing market was conducted and compared to other areas and best practices to ensure a customized approach was developed for the Boston market. Firestop contractor techniques and development were also addressed. Upon completion of the program, all parties gained knowledge of Firestopping, its intended purpose, where to bid the work and how to complete it economically to increase market share.

The first two days of the four-day event were dedicated to the Local Union leadership, while the last two days focused on the contractors. All parties were welcome to attend the entire four days.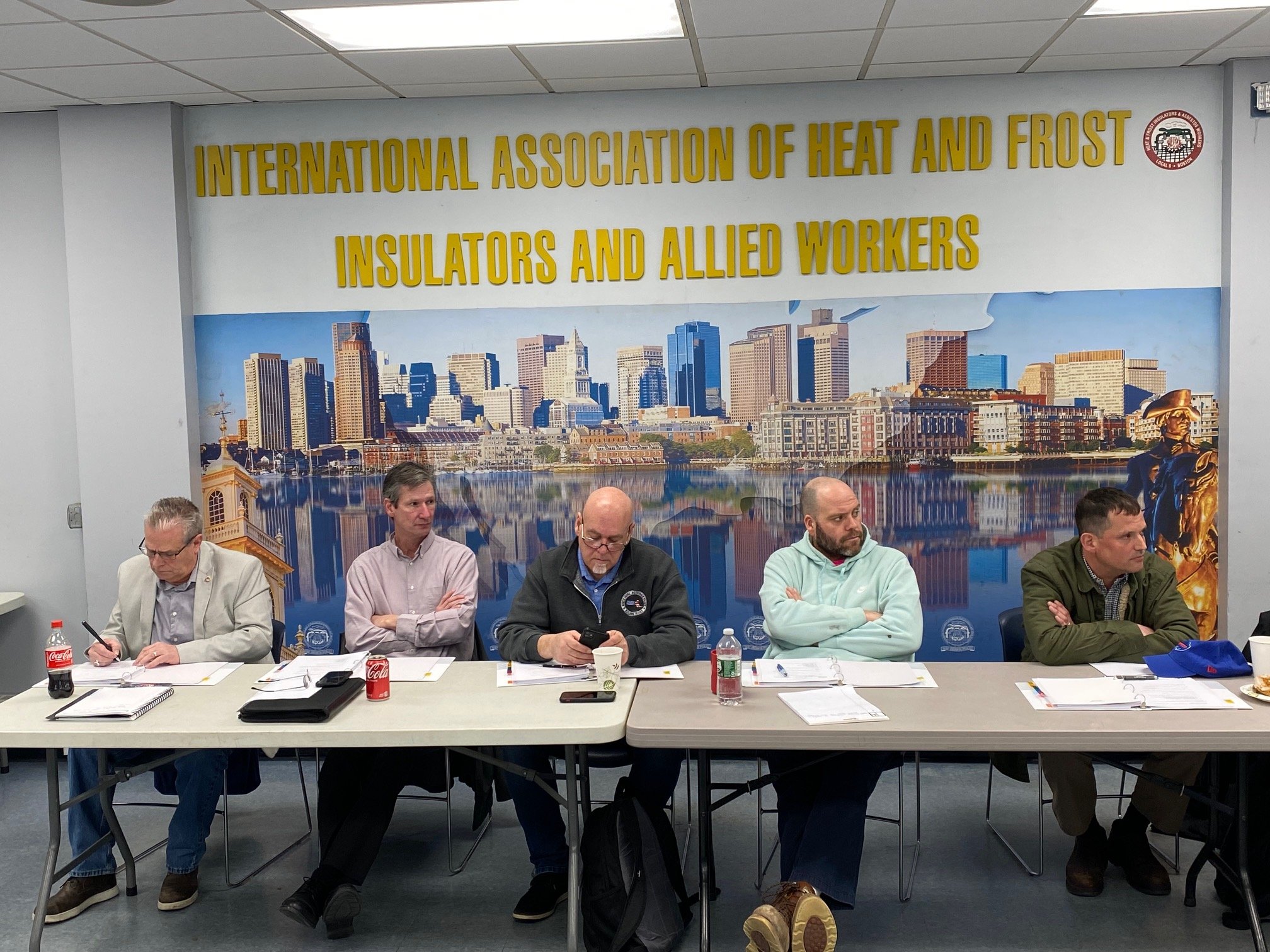 The event successfully brought the labor-management partnership together to fully understand the commitment of each other's responsibilities, which is needed to control the Firestop market.

The class is only the beginning of a journey of hard work and cooperation to capture the Firestop market, and each partner now understands the commitment that must be made to work together.

The Boston market has a large range of success and failure, and all in attendance agreed it was time to change the paradigms of explanations and change it for success. For over 35 years, our industry has been plagued with reasons and justifications not to control this market and that has to change. Firestop systems are the work of the Insulators for several reasons:
Work techniques and materials are similar to Mechanical Insulation
The timing of the work is similar to Mechanical Insulation
Specifications, in most cases, are within the Mechanical Insulation specifications
Our superior training programs are needed to be able to utilize this very specific and highly skilled industry.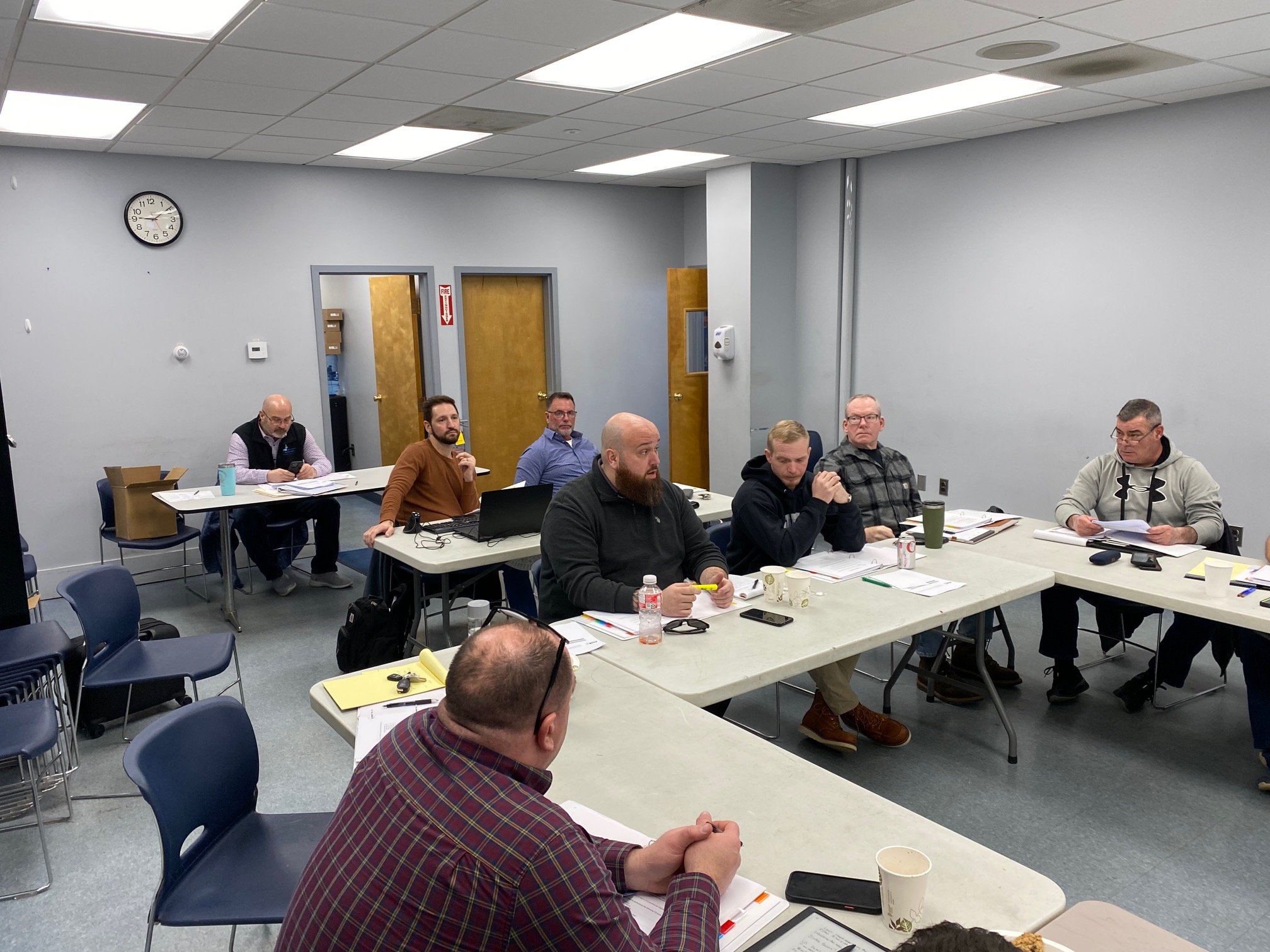 Various topics reviewed during the event covered the vast amount of knowledge of the Firestop industry that both labor and management need to realize and respect in order to value each other's commitment to create a true vested partnership. Some of these topics included:
Basic Firestop concepts
The Local's market analysis
FM/UL contractor qualifications
Bidding techniques
Training
A basic understanding of building codes and fire codes
Approved Firestop systems overview
QA/QC modes
Liabilities
Developing relationships with the fire inspection community
Where to locate Firestop in specifications
Salesmanship from both the workers and contractors
Many other topics too numerous to list
Just as important, however, was the spontaneous dialog between all the participants about their prior experiences – good and bad – to help develop a strategy for future initiatives.

The event was facilitated by representatives from Superior Industrial Insulation company, Tom Dake Sr. and Tom Dake Jr. It is important to emphasize that Superior Insulation is a Mechanical Insulation shop that made a commitment to become a Firestop contractor nearly 16 years ago. As a signatory contractor, they worked with their Local Unions and faced and overcame many area logistical obstacles and barriers to become one of national leaders in the Firestop industry.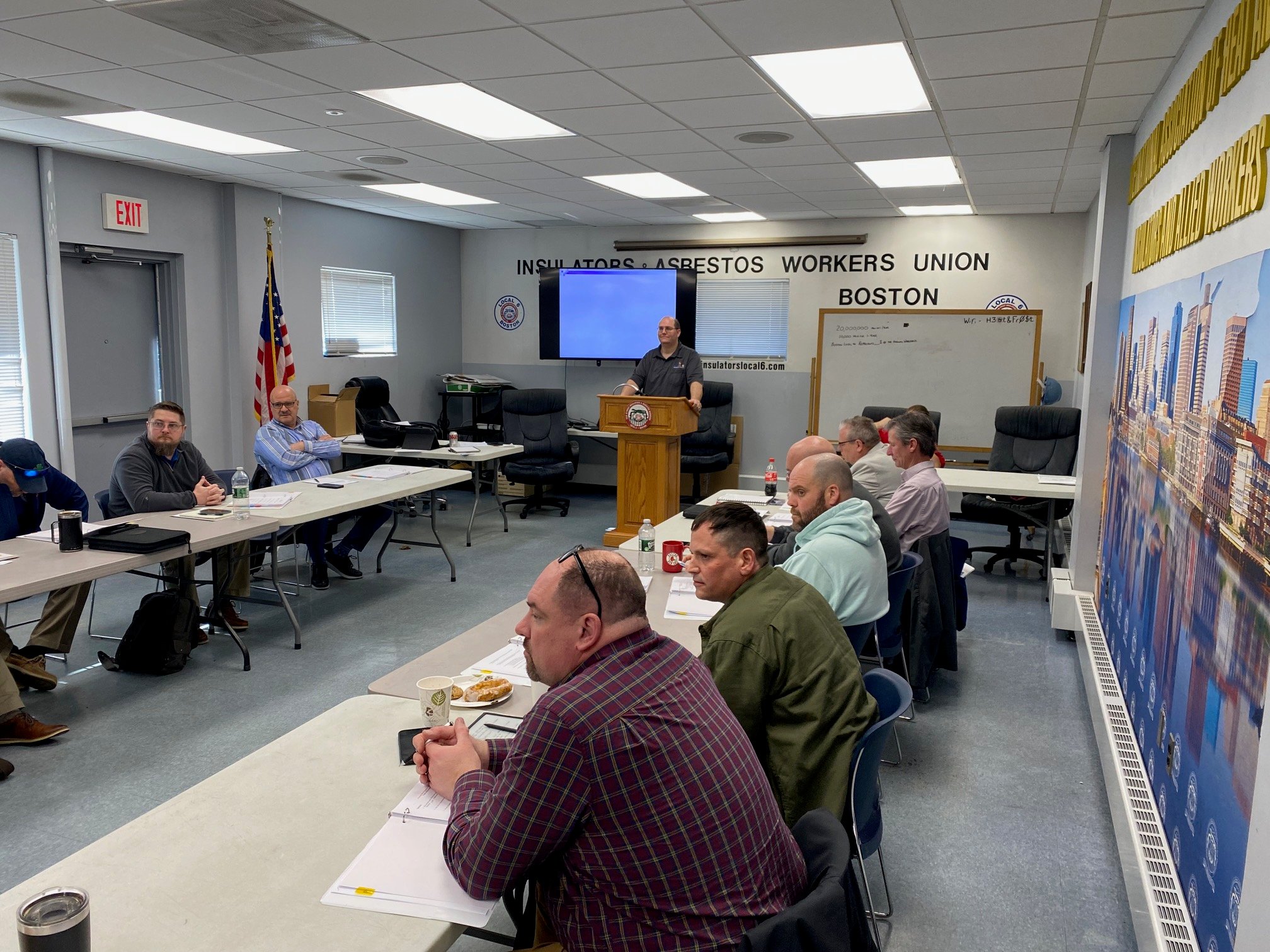 The phrase, "It can't be done," was eliminated in the four-day event. Additionally, participants came away saying, "Insulators are Firestop Experts." Both Dakes emphasized to the participants that they are Firestop experts and should speak, act and conduct themselves as such from this day forward. As they pointed out, confidence is needed to successfully secure the work in this industry.

Local 6 Business Manager Jeff Saliba and his staff deserve much credit for hosting the event and understanding the groundbreaking concept of bringing their union leadership in conjunction with their contractors by developing a mutual labor-management partnership. Local 6's vision of increased market share is paramount to securing work opportunities for its members. This is especially vital as Insulators face the potential loss of traditional work opportunities.

Through the participation of the Local 6 contractors, it demonstrates the culture of cooperation that is being developed. Open and honest discussions were held, which allowed the participants to better understand their role when dealing with non-union employers, building trade labor issues and the direction needed to control the labor in the market.

The union leadership discussed prior successes, failures and obstacles within the current market, while the employers presented their concerns with a refreshing and realistic concept and a sense of cooperation. Additionally, a very good and healthy discussion with took place regarding Boston's area practice of a unique type of Firestop product called "Flame Bar." There were multiple contractor representatives from the following contractors:
Quality Insulation, LLC
Dynamic-Insulation Inc.
KIM Industries Inc.
Thermo-Dynamic International, Inc.
Aura Insulators
Eastern Regional Contracting, Inc.
This session was only the beginning of a long journey of hard work and commitment that each respective side will undertake. There are many aspects that have to be addressed but the highlights for both are clearly developed with a shared strategy to capture the Firestop market.The Local has to develop a qualified workforce, relationships with other building trades representatives and relations with fire inspection officials. The contractors will have to develop inquiries for bid opportunities, increase their bidding techniques and become a certified, competent contractors.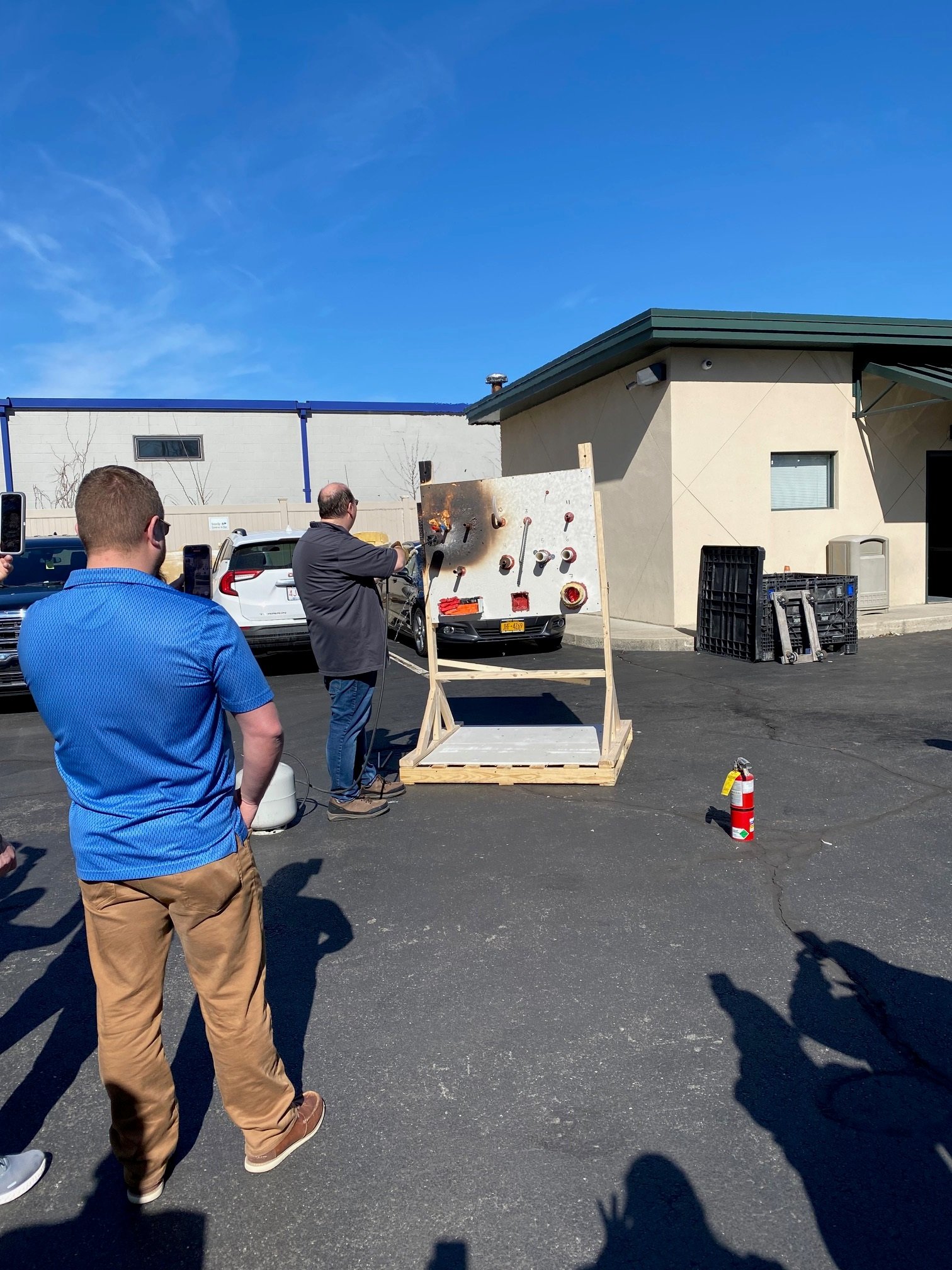 Gina Walsh, LMCT Deputy Director, will make the opportunity for any local to host as well. The host will have to bring together their respective Local leadership with the physical participation of signatory contractors of their area who could use this platform to learn about the Firestop industry. An honest and realistic analysis is discussed with an educational event to collectively develop a strategy of success.

If you are interested, please contact LCMT Executive Director Pete Ielmini at pielmini@insulatorsLMCT.org.