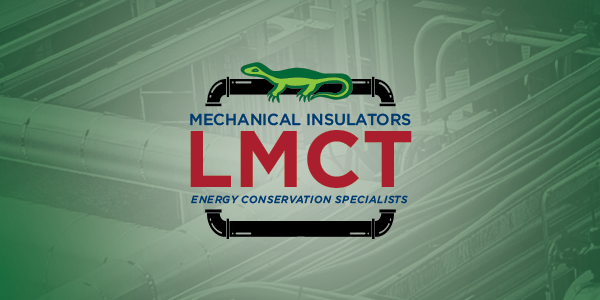 The International Association of Heat and Frost Insulators has always focused on growing the trade and assisting its membership in securing employment, defending their rights, protecting health and safety and advancing their interests.
Fighting for fairness is at the core of our identity, and that is why the Mechanical Insulators LMCT is pleased to support Insulators Local 99 and all Insulators in the Canadian province of Manitoba as they fight for a fair wage increase.
On July 7, the Manitoba government amended regulations in the Construction Industry Wages Act to increase the minimum wage for construction workers in the industrial, commercial and institutional sectors and the heavy construction sector. This resulted in a 14 percent wage increase over the next three years for these sectors.
Inexplicably and without justification, the government determined that Manitoba's hard-working Heat and Frost Insulators would only receive less than a 9 percent wage increase over the same period of time. This means that roughly 300 Heat and Frost Insulators who support the province's construction sector will not be properly compensated for their work.
The exclusion of the Heat and Frost Insulation trade from the full minimum wage increase amounts to a difference of over $3,500 in lost wages per year. Attracting and retaining skilled professionals is a challenge for many industries right now, and this is acutely felt in the skilled trades. Coupled with the effects of COVID-19 and rising inflationary pressures, the exclusion of the Insulators from the fair wage increase is unfair and must be addressed immediately by the Government of Manitoba.
Manitoba's Insulators launched a campaign to fight for the same 14 percent wage increase as the other Red Seal Trades received. This involves reaching out to the Minister of Labour, Consumer Protection and Government Services, as well as opposition MLAs. Manitoba's Insulators will also engage apprentices and the broader construction industry in the province of Manitoba to garner additional support and help expand the reach of the fair wages campaign.
The LMCT will continue to support Manitoba Insulators as they seek to rectify the current situation with the Government of Manitoba and fight for a fair wage increase for our trade.