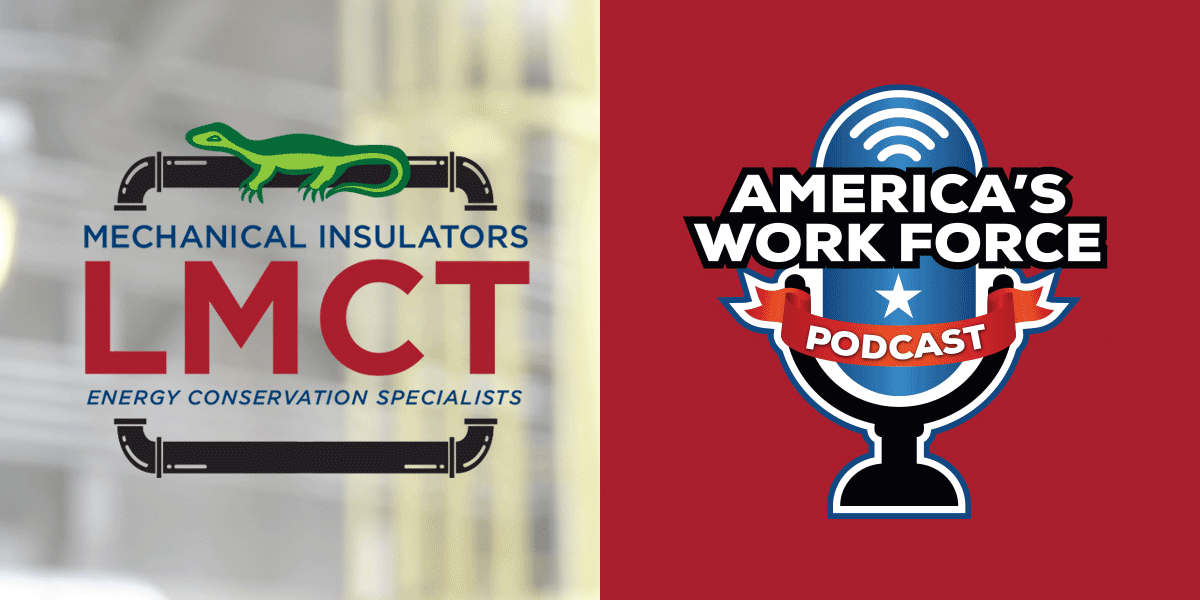 The Mechanical Insulators LMCT is reaching out to end-users to educate them on the value of mechanical insulation.
Mechanical Insulators LMCT Executive Director Pete Ielmini appeared on the America's Work Force Union Podcast, a daily, labor-focused podcast, to explain to listeners why it is important to train end-users on the value of mechanical insulation.
Tradesmen and tradeswomen are already trained on the effectiveness of mechanical insulation and its proper installation. Training project owners, building managers and other end users will help create a more educated consumer that understands the value of quality installation and maintenance work.
Taking mechanical insulation training to the investors
Ielmini explained that the training class will target building managers of colleges and universities, hospitals, cities and other large facilities. If these decision makers better understand the value of mechanical insulation, they will more likely want to use it. This will help LMCT affiliated mechanical insulation contractors secure more work.
"We need to educate the business and engineering community along with the decision makers of the powerful value of mechanical insulation…way too often insulation is not considered an important energy saving commodity by those who should know…"
He said participants will learn how to determine if a mechanical insulation system is needed, when an existing system needs to be maintained, repaired or if a system needs to be replaced. Additionally, participants will learn about the various materials, helping them make the best choices when investing in mechanical insulation.
Once participants can identify mechanical insulation products and when they are needed, they will then be able to determine a proper strategic plan for effective maintenance. For example, some mechanical insulation is needed to repel heat with condensation considerations, while other systems require mechanical insulation to retain heat.
One of the course topics Ielmini is most excited about is thermal imaging. Thermographics are used to demonstrate and offer "visuals" where heat energy leakage is occurring. Using infrared cameras, class instructors will teach participants how to detect where insulation is needed or modified.
Ielmini said mechanical insulation is a useful technology, and it is important that those who make decisions better understand its value and return on investment.
Listen to Ielmini's interview: