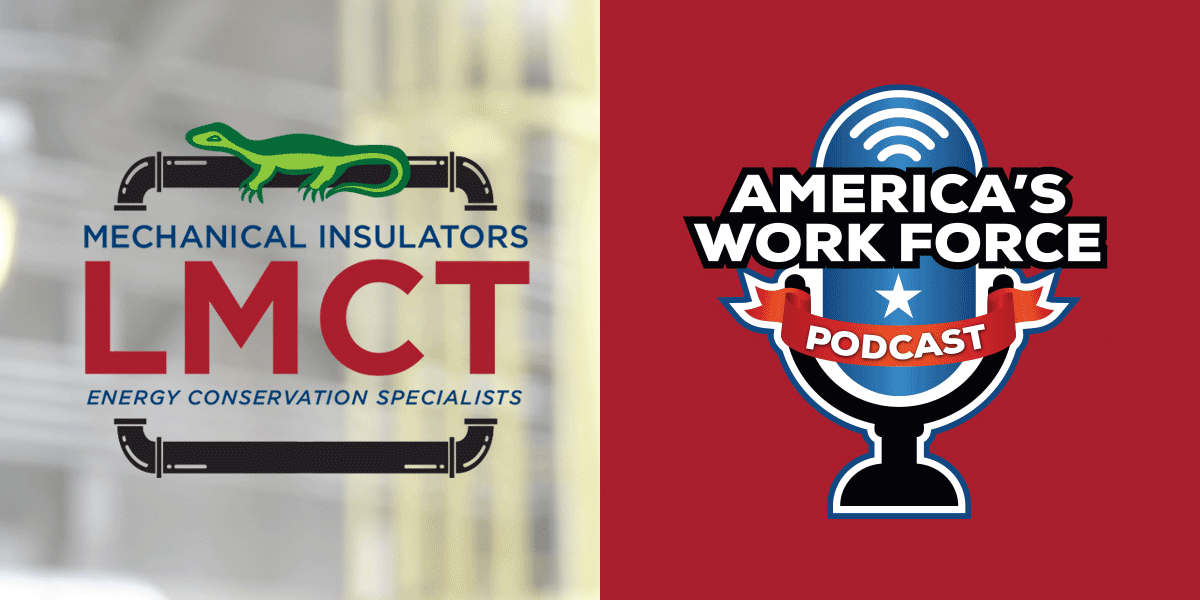 Firestopping and smoke seal is one of the important trades that falls under the umbrella of the Insulators Union and, Mechanical Insulators LMCT Trustee Tom Dake II recently discussed firestopping and smoke seal on a national, labor-focused podcast.
America's Work Force Union Podcast welcomed Dake to explain the firestopping and smoke seal process and what he does as an expert in the field.
Appearing on the Feb. 24 episode of the podcast, Brother Dake said Insulators act as the last line of defense in a fire emergency and their work saves lives.
Brother Dake began by educating listeners about the two processes, eventually breaking it down into the simple terms of placing a barrier where one once existed. This is recommended to be done during construction, but can be done at a later time.
Since 70 percent of building fire deaths are the result of smoke inhalation, Dake said smoke seal is equally as important as stopping physical flames from reaching inhabitants.
While the process does not keep out 100 percent of smoke, it can prevent enough from spilling through that would have blocked visibility. It is essentially used to buy inhabitants enough time to locate a clear escape route.
Importance of firestopping inspection, smoke seal systems
Over time, these systems can encounter some issues, as the materials are not built to last forever. Dake said different jurisdictions have different requirements and inspection processes, though the requirements are becoming more uniformed throughout the country.
He added that inspection of firestopping and smoke seal systems in new buildings are more rigorous, as inspectors are constantly on the jobsite. Inspection in existing structures is less rigorous and left up to the property owner.
With the COVID-19 pandemic ongoing in the U.S., Dake touched on infectious disease control as well.
Infectious disease control is most critical in hospitals and other medical facilities, where secondary disease is common. While this is not required in all buildings, Dake said it is becoming more common for building owners to make the life-saving investment.
You can listen to Brother Dake discuss firestopping and importance of smoke sealing and in the interview below: