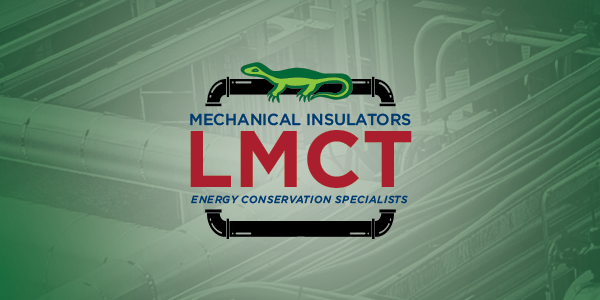 Passage of the Federal Mechanical Insulation Act would help achieve this goal.
In December 2022, the Government Accountability Office (GAO) released a report that showed the need for continued congressional action to ensure the federal government adopts affordable clean energy and cost-saving energy efficiency technologies.


Titled "Federal Energy and Water Management: Agencies Report Mixed Success in Meeting Efficiency Requirements, and Additional Data Are Needed," the report used data from fiscal year 2021 and revealed federal agencies have a mixed record meeting the six energy and water efficiency requirements.


However, of the 27 agencies surveyed, only one met the energy and water use evaluation requirement as described in Section 432 of the Energy Independence and Security Act of 2007 (EISA), which created a statutory requirement for federal agencies to conduct energy and water use evaluations. This includes energy audits of federal facilities every four years to identify energy- and/or water-saving efficiency measures.

One way to help the agencies meet the EISA requirements is for Congress to pass the Federal Mechanical Insulation Act (FMIA), which would amend EISA to clarify that energy and water evaluations (i.e., audits) already required under the law should also evaluate the appropriate use of Mechanical Insulation to achieve energy efficiency goals.

The bill defines Mechanical Insulation, expands the definition of energy and water evaluations to include identification of energy- and water-saving measures and requires a qualified individual, who has completed a registered apprenticeship program, to properly install the Mechanical Insulation.

Mechanical Insulators Labor Management Cooperative Trust Executive Director Pete Ielmini believes the report highlights the need to pass the FMIA.

"There are four points in the Government Accountability Office Report that indicate a clear and overwhelming need for the Federal Mechanical Insulation Act to be utilized in our federal buildings," said Ielmini. "We all need to stop thinking exclusively about new technologies while ignoring effective existing technologies to offer solutions for our future energy concerns. A healthy and diverse approach that incorporates new technologies and the enforcement/implementation of energy conservation can deliver realistic solutions of lowering carbon footprints with realistic economic/politically sustainable results."

Ielimini emphasized the best tool lawmakers have in their arsenal to address the issue is to pass the Federal Mechanical Insulation Act and implement Mechanical Insulation Energy Audits (MEIA).

He explained that most energy audits do not include the evaluation of Mechanical Insulation when it comes to the consumption of energy in federal buildings. The implementation of a MEIA, as the FMIA dictates, would increase energy efficiency so much that the return on investment would be anywhere from six months to two years.

"The MEIA is written, validated, engineered proof that Mechanical Insulation can achieve massive savings and a serious energy commodity," said Ielmini.

"Mechanical Insulation should be applied by trained professionals," he said. "As such, the FMIA and the federal government both recognize that Mechanical Insulation be applied by a person who has completed a U.S. Department of Labor registered apprenticeship program, the highest level of competency of a trade skill.

"Just because materials can be bought does not mean they will be installed correctly and safely. Anyone can buy an electrical panel box, but it doesn't mean it was installed correctly and safely," Ielimini added.

According to Department of Energy (DOE) data, the federal government is the single largest energy consumer in the U. S. In fiscal year 2021, its roughly 350,000 buildings used more than 344 trillion Btu of energy and 119 billion gallons of water.

Congressional leaders are aware of the environmental impact of the federal government's buildings and vow to take action.

In mid-December, Chair Kathy Castor of the Select Committee on the Climate Crisis, Chairwoman Carolyn B. Maloney of the Committee on Oversight and Reform, Chairman Frank Pallone, Jr. of the Committee on Energy and Commerce, and Chairman Bobby L. Rush of the Committee on Energy and Commerce's Subcommittee on Energy released a statement in response to the GAO report.

"Democrats in the 117th Congress made a down payment on solving the climate crisis, but we cannot rest on our laurels," said Chair Castor. "We must continue to charge ahead to reduce harmful carbon pollution, especially in buildings. The GAO report highlights an opportunity to lead with federal facilities. It concludes that agencies lack the resources needed to evaluate facilities, report on energy and water use, and invest in energy efficiency upgrades.

"Buildings are responsible for 35% of carbon emissions nationally and 70% of emissions in my district in New York City," said Chairwoman Carolyn B. Maloney. "This report will help to ensure agencies take advantage of resources to meet the ambitious targets in the President's Federal Building Performance Standard announced last week, including the billions provided in the Inflation Reduction Act and Bipartisan Infrastructure Law.

"Leading this fight means acknowledging that a staggering 35 percent of greenhouse gas pollution comes from our nation's buildings, and changing that means ensuring federal agencies have the resources they need to make efficiency improvements and comply with critical energy efficiency standards," said Chairman Frank Pallone, Jr.