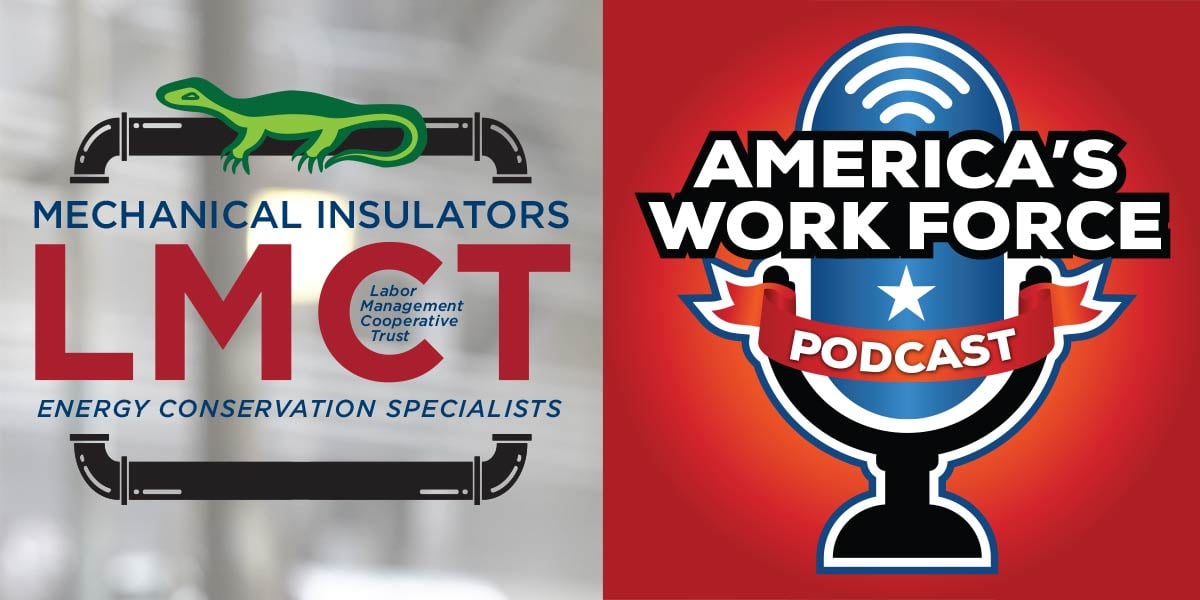 Mechanical Insulators Labor Management Cooperative Trust (LMCT) Executive Director Pete Ielmini appeared on the America's Work Force Union Podcast and explained the Federal Mechanical Insulation Act, which he believes will soon be introduced into Congress.
On Nov. 23, Ielmini told AWF host Ed "Flash" Ferenc that the bill, if passed, would amend existing federal regulations by including Mechanical Insulation as a line item required for an energy audit,.
The Energy Independence and Security Act of 2007 includes regulations to monitor and maintain federal buildings for energy efficiency. It required energy audits for federal buildings, but does not specifically mention Mechanical Insulation, Ielmini said.
He estimated federal buildings lack between 10 percent and 30 percent of the necessary Mechanical Insulation, which results in excess greenhouse gas emissions and billions of dollars in wasted energy.
Mechanical Insulation is a critical, but often overlooked component to a green energy economy and a tool to fight climate change, he added.
Mechanical Insulation is a bipartisan issue
Ielmini then touched on the LMCT's lobbying efforts to introduce the FMIA into the U.S. House of Representatives, as LMCT representatives are communicating with members of the House Ways and Means Committee to get more co-sponsers onto the bill..
Ielmini hopes the bill makes headway during the lame-duck session of Congress, but is also optimistic it will have bipartisan support when the House comes under Republican control in January. The LMCT has reached out to numerous Republican Representatives to explain the bill's benefits.
If passed, not only would the bill save energy and reduce greenhouse gas emissions, but it would also create about 90,000 jobs for Mechanical Insulators, Ielmini explained.
The bill has the support of the National Union Insulation Contractors Alliance, he added.
Listen to the entire interview.