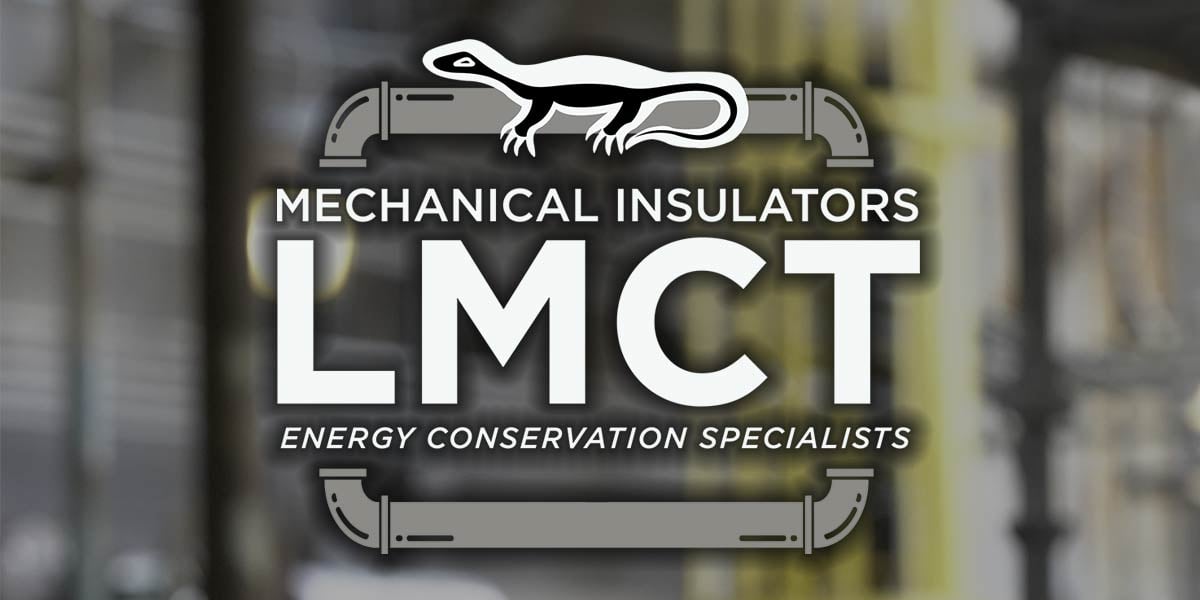 While there have been many thoughts and opinions pertaining to the events that have taken place in Texas in recent weeks with their energy sources, it is vital to remember that winterization is not the same as energy conservation.
There are many complex layers regarding the issues surrounding the Texas energy grid, but one of the most important issues pertains to mechanical insulation.
Mechanical insulation is an engineered science that must be utilized and maintained on all mechanical systems regardless of their environmental climate temperatures.
Winterization is protection from the harsh elements of winter, which differs from green energy, clean energy or energy efficiency, a year-round accountability of energy consumption.
Numerous articles attributed the grid's failure to produce power because pipes were frozen due to an unusual drop in temperature. While this can be easily attributed to a clearly an indication of a larger concern that their mechanical system are not utilizing insulation to conserve energy.
According to a Bloomberg.com report, Texas utilities are not required to use insulation.
"They aren't required to cold-proof their assets. … Texas plants can leave their pipes, valves and pressure gauges exposed. It's cheaper that way," said Will Wade and Mark Chediak of Energy and Science.
Winterization is not energy conservation.
Regardless of the threat of freezing, responsible energy stewardship means proper mechanical insulation should be installed. Even hot pipes exposed in warmer climates are subject to considerable unnecessary energy loss, which is going to increase the cost of energy, resulting in an increase in the cost of operation and the releasing unnecessary harmful greenhouse gas emissions.
"It was very unfortunate that so many good people have struggled through these disappointing energy difficulties," said International Association of Heat and Frost Insulators and Allied Workers International Vice-President of the Southwest Conference Leo A. Damaris, Jr. "It seems like if proper mechanical insulation was used, some of these events might have not occurred. More importantly, this also is an indication of the lack of energy efficient technology that are being utilized. We need to employ and recognize mechanical insulation as a serious energy efficient component in all our buildings and facilities."
Hot and cold are relative terms, as what is cold in Texas may not be what is cold in New York. What is cold in New York may not be cold in Alaska. It is understood that the regions of North America have different natural weather attributes, but mechanical insulation is designed to retain and conserve energy in all regions.
If more energy is conserved, then the development of increased and expensive alternative energy sources is reduced. Failure to harness this energy should be the same regardless of the natural climate. For example, the chart below gives a quick understanding and illustration of cold temperatures in New York, compared to Austin. The data is presented to show mechanical insulation that must be used to conserve energy regardless of their natural climate of the region.
Example City, Texas
New York, New York
Annual average temperature

72° F year-round average

55° F year-round average

Example of an industrial pipe
8 " IPS
8" IPS
Surface temperature of pipe
300°F bare pipe
300°F bare pipe
Operation pipe cost 90% of year without insulation on the pipe
$113.85 per foot per year
$121.12 per foot per year
Operation pipe cost 90% of year with 1.5" fiberglass on pipe
$6.33 per foot per year
$6.70 per foot per year
Saving per foot per year
$107.52
$114.42
50' of bare pipe and bare valves
$5,376
$5,721
100' of bare pipe and bare valves
$10,752
$11,442
Return on Investment (ROI)
6 Months to 2 years
6 Months to 2 years
After ROI next 10 years savings
1.5" fiberglass installed 1' of pipe
$1,075.20
$1,144.20
50' of bare pipe and bare valves
$53,760
$57,210
100' of bare pipe and bare valves
$107,520
$114,420

All data used for basic calculations were the same except for the annual average temperature of the two cities.
3E Plus software was used to offer the comparison data. Learn more about mechanical energy audits.
This chart provides a comparison that demonstrates the need for insulation in the warmer south and much as it is in the colder north.
For those who think mechanical insulation is too expensive to install, the return on investment to install and maintain mechanical insulation is anywhere from six months to two years, and after that, it is all savings.
Compare the cost and the damage that occurred by not having mechanical systems properly insulated. The investment would have not only paid for itself, but have prevented millions, if not billions in damage.
There is no doubt that energy technology will lead us to a path of alternative fuel sources, but we must be realistic and reasonable with the timeline of expectations. How long will it take for a return on investment for the other alternative forms of energy to be developed and constructed?
Dependency of fossil fuel will still be part of energy use in commerce and transportation, but using it efficiently is smart energy stewardship. Using energy efficient technologies now will offer insurance with a successful transition into the 21st century energy goals. We cannot become too green too fast.