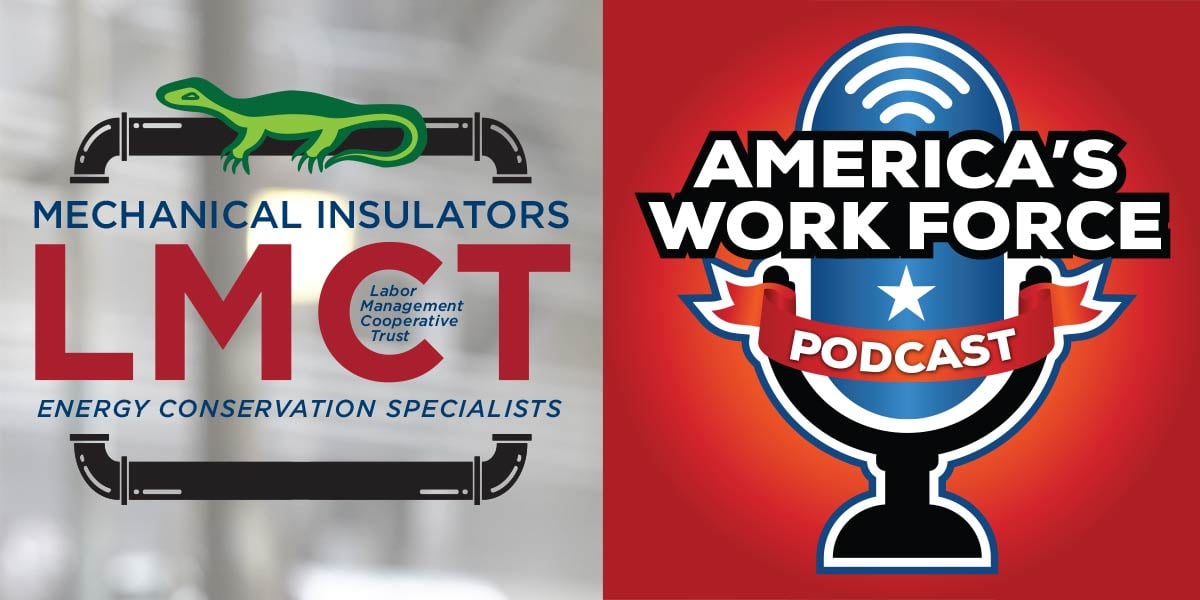 According to the NFPA Fire Protection Handbook, nearly six in 10 people killed in fires are not in the room where the fire originally started.
This disturbing statistic speaks to the importance of firewall safety. If you can stop a fire from spreading, property damage will be significantly reduced and, more importantly, lives will be saved.
Like a chain, firewalls are only as strong as their weakest link. If a firewall is compromised, by a hole drilled during the installation of fire optic cable, water lines, or for any other reason, a fire can easily breach the wall and spread — often with devastating results.
Far too often, this problem only becomes obvious in the sobering comprehension of tragedy — during the inspection of a fire when the weaknesses of a firewall is detailed in the wake of devastation.
Pete Ielmini, Executive Director of the Mechanical Insulators Labor Management Cooperative Trust (LMCT), joined the America's Work Force Union Podcast on August 25 to discuss why firestop protection systems are critical and why inspections are essential.
Stopping a fire before it can spread
Fire containment systems are designed to prevent fire and smoke from spreading throughout a building. This can substantially reduce property damage and save lives.
Ielmini said fire-rated walls inevitably have joints, openings or holes that reduce their effectiveness. These areas need to be filled with special firestop products designed to contain smoke, fire and extreme heat. These elements need to be able to withstand intense pressure changes caused by the heat of the fire and high-pressure water hoses.
Firestop products are available for purchase by the general public, but their effectiveness is dependent on the quality of the installation. As Ielmini points out, it is critical that these products should only be installed by trained and qualified personnel. Unfortunately, they are all too often installed improperly by unqualified individuals, or simply not installed.
Qualified firestop inspections save lives
Qualified inspection remains the only safeguard against shoddy or non-existent firestop measures. Unfortunately, it is the Achilles' heel of the industry, Ielmini said.
Ielmini was quick to point out this is not the fault of the inspectors. They have a huge job with a highly detailed and critical checklist to oversee. It is natural for some items to be overlooked.
Since firestop measures are critical to safety and fire containment, the Mechanical Insulators LMCT is actively seeking to educate the public and facility inspectors about their importance. He invites officials and inspectors for an educational sit down to discuss what needs to be inspected and why these issues are too often overlooked.
The LMCT is also reaching out to insurance companies, as firestop measures can protect property, significantly reduce damage and save money.
Ielmini would like to educate insurance providers about how they can incentivize proper installation and inspection of firestop systems. Discounts could be offered to property owners who have the proper firestop measures in place and are properly inspected.
Having firestop measures correctly in place and properly inspected is yet another way to make buildings safer. After all, we're all trying to save lives.
Listen to the entire interview: